Some cities get all the glory, proudly showing off a famous skyline or boasting popular landmarks constantly crawling with visitors. Then there are the quiet achievers. Destinations where the lack of celebrity lets the city's soul seep under your skin, making them ever more endearing.
Paris may be unrivalled for class, culture and character, but her southern 'country cousin' Toulouse is simply stunning, seemingly without even trying. Dubbed la Ville Rose ('the Pink City') for the pink-hued terracotta bricks dominating its architecture, Toulouse basks in a relaxed vibe on the banks of the lovely River Garonne. Crossings such as the Pont Neuf, built in the 16th century, continue the rosy pink theme.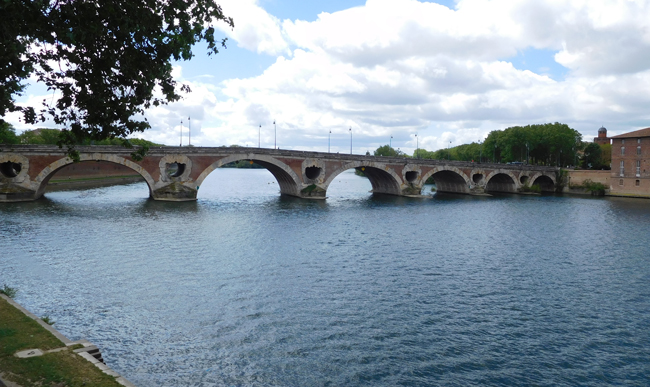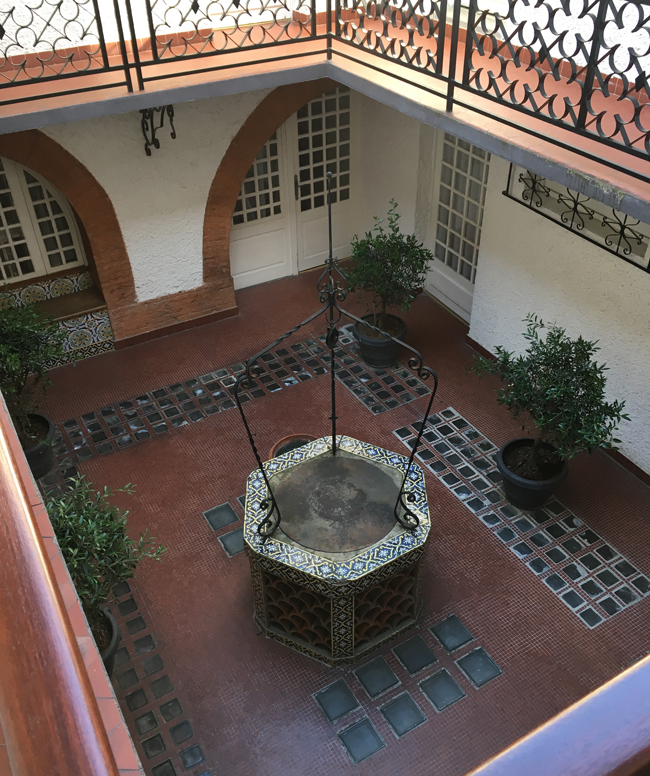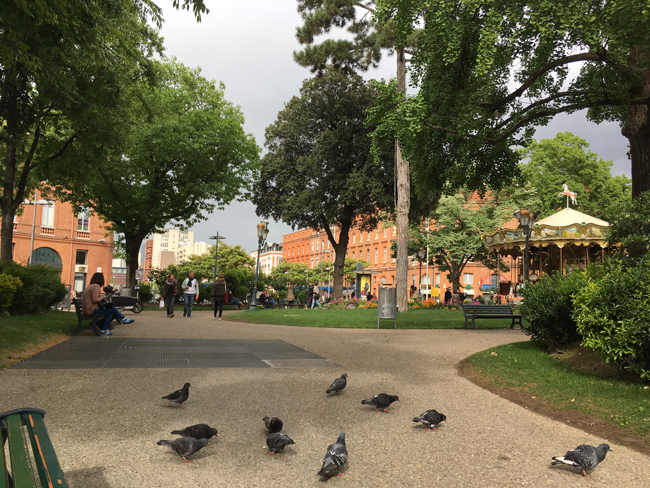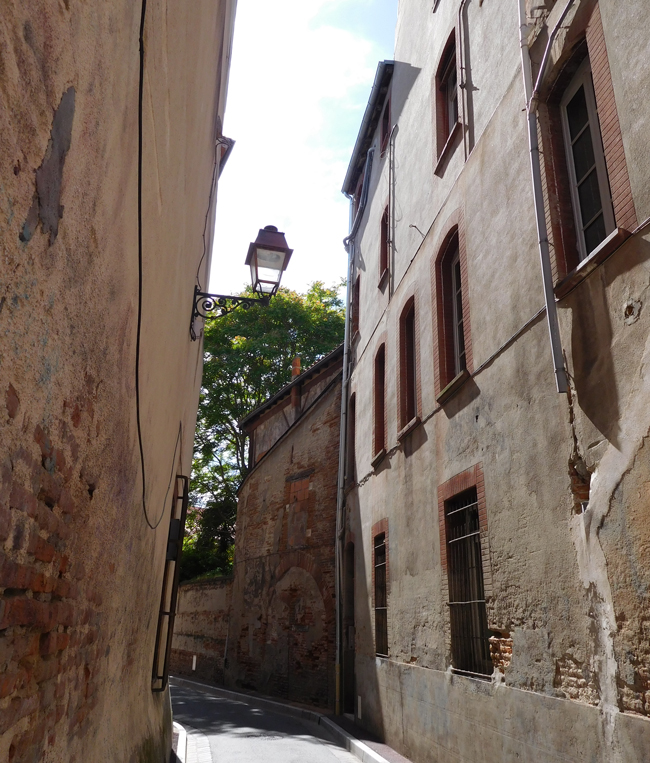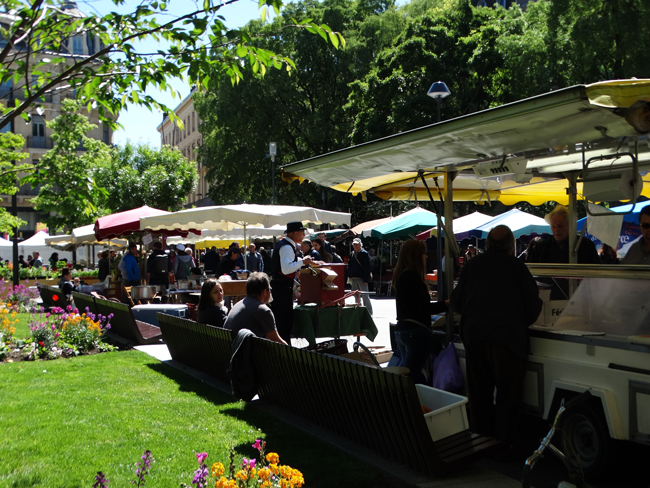 We spent a long weekend in Toulouse, nabbing cheap flights and a perfectly serviceable hotel room – with the single biggest mirror I have ever seen to offset the fact the room didn't have a window – in a fab location near President Thomas Wilson Square. Forays out into the streets included wandering the large pedestrianised boulevards, enjoying the stunning May weather and delighting in finding streets with names like 'Rue de Fourbastard'. The city is simply beautiful, abounding in old churches alongside the poster child of the future – Cité de l'espace.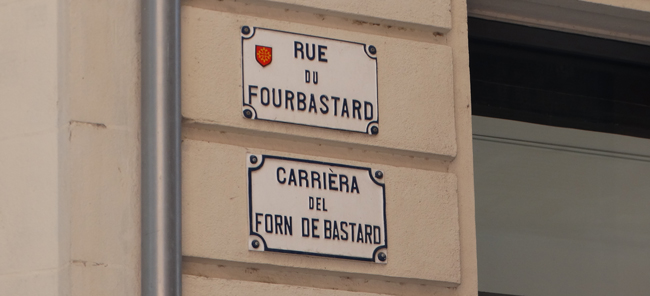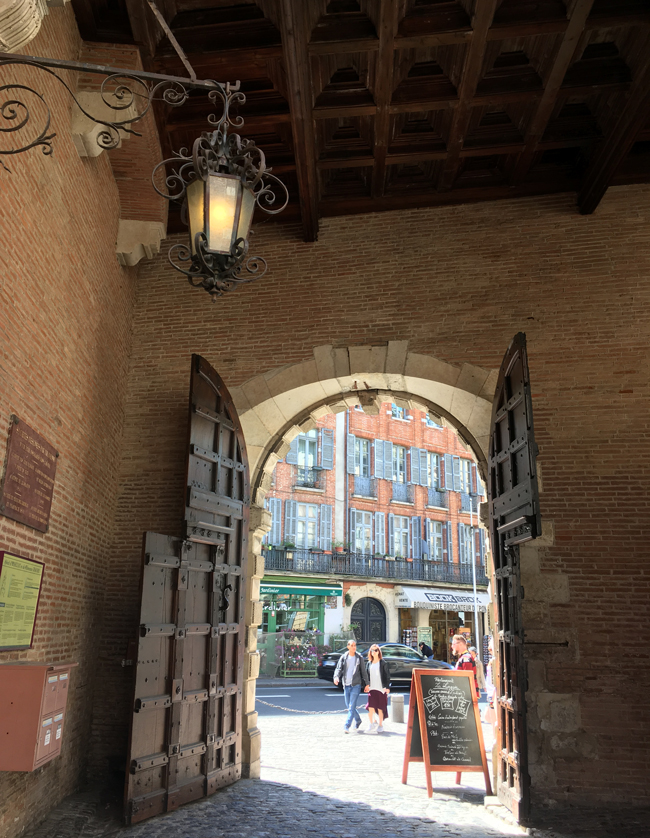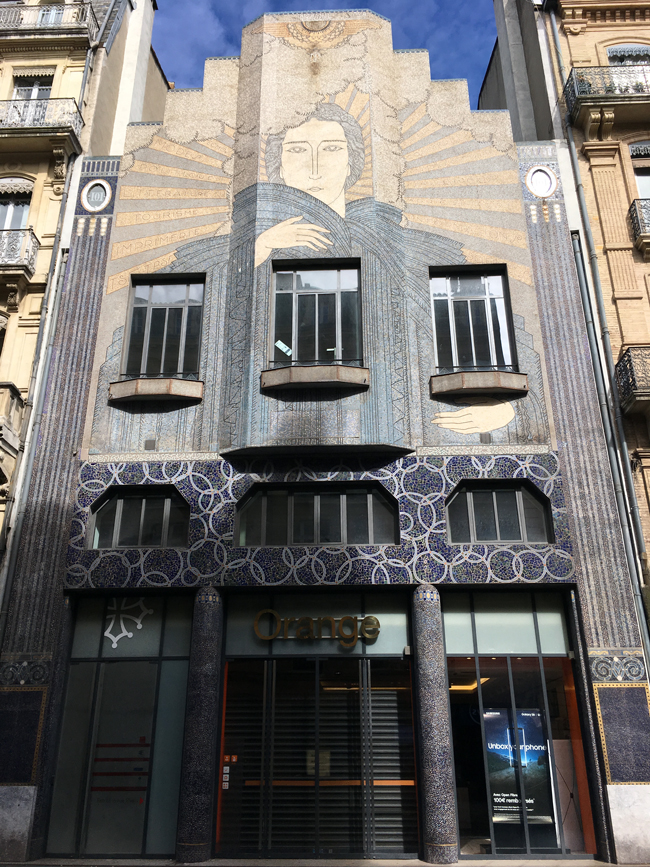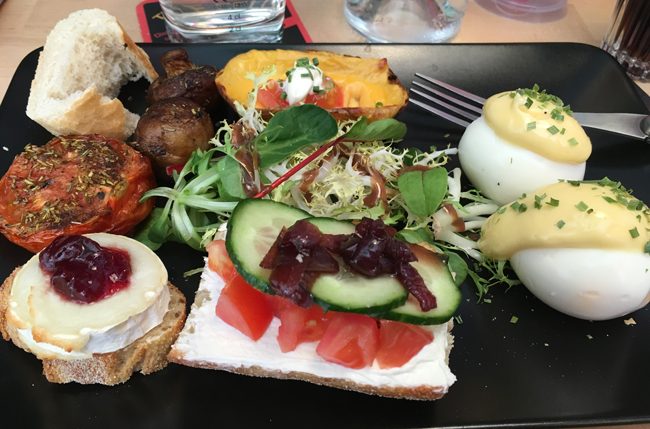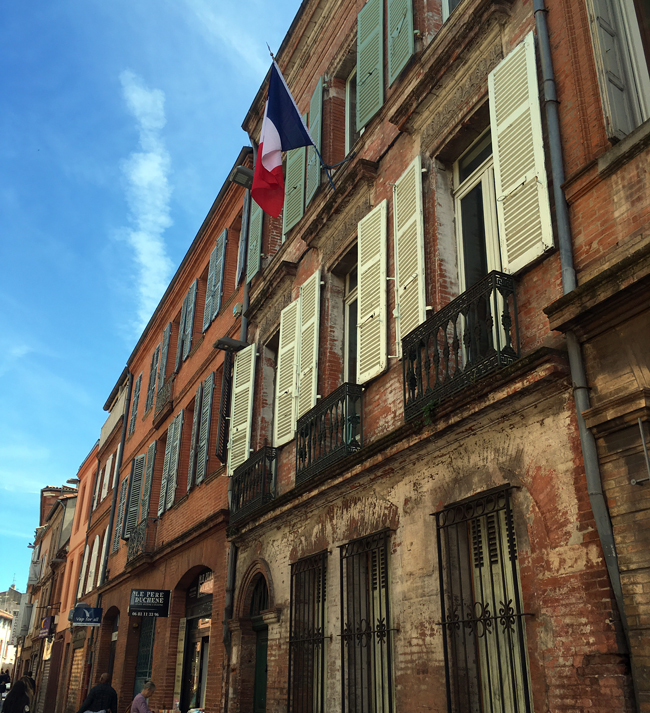 Churches, basilicas and bulls, oh my!
Top of the scale of imposability, the Romanesque Basilica of Saint-Sernin constructed from 1080 and consecrated in 1180 is the largest remaining Romanesque building in Europe, if not the world. It's on the list of UNESCO World Heritage Sites of the Routes of Santiago de Compostela in France. On a more personal level, the hulking great facade is surprisingly approachable and welcoming, as far as hulking basilicas can be. Once inside the light rebounds off the multitude of light coloured stone pillars, highlighted by the low hanging candelabras down the length of the nave. The altar soars to the high roof and the 1888 pipe organ looms above your head, threatening to bellow with the slightest touch. With its reputation bringing in the tourist hordes, the serenity was punctuated by the click of cameras and the stop-start line of people filing in front of the altar for the perfect selfie.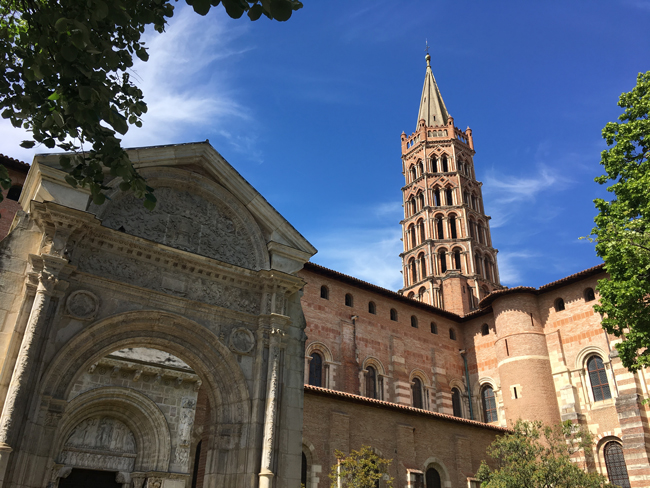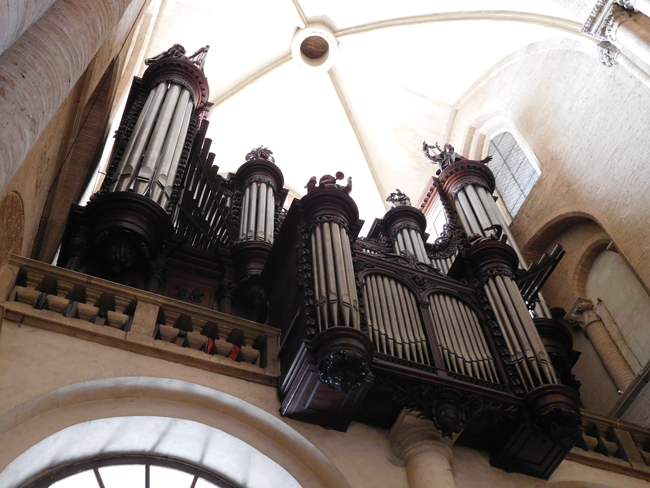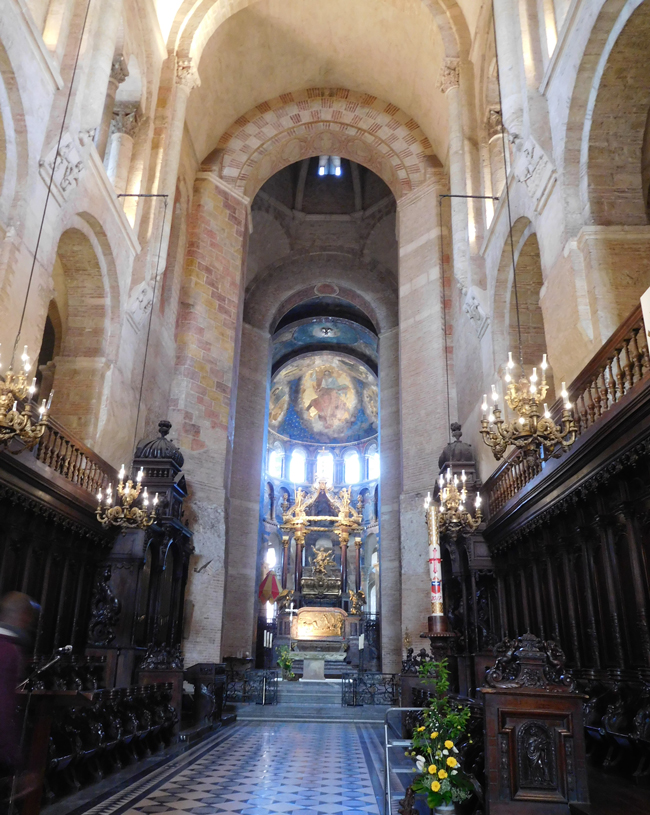 For all its flash appearance, I was fundamentally unmoved by it. I know that shouldn't be unusual since I'm not religious, however I am a willing sponge for history's myths, fables and stories. Even as an athiest, I can appreciate a beautiful church and have several times felt moved by them. But this time…nothing.
By stark contrast, the Notre-Dame de la Daurade draped a brooding shroud over us as we entered to take shelter from a passing rain shower. One of the benefits of largely not pre-planning our itineraries before we travel means we discover whatever crosses our erratic path. Had I read up about the basilica, I might have made a point of finding it and had a different experience burdened with expectation. We must have seen more churches in one long weekend than I've been into over a year, each had its own distinctive character and I definitely chose a favourite in the end. The naive impression gleaned from taking the side entrance and stepping into the expansive nave was guided by the frankly oppressive heavy pigments covering every available surface. Intricate patterns and scenes in shadowy muddy hues seemed to close in and make every whisper sound like a shout. We took a pew in a faint shaft of sunshine that trickled in as the clouds parted and I remember thinking the place must stand deserted most of the time because the floor was scattered with leaves blown in on the wind. Dust danced in the air as a homeless man strode in and made a bed out of a pew close to the candle-strewn altar to catch a peaceful nap. To research its story now and find it was founded in the year 410, has seen the French Revolution, houses a shrine to the Black Madonna, been a Benedictine monastery and a tobacco factory during its colourful past, I feel torn. Torn between guilt for not knowing enough to realise where I was as a history enthusiast and on the other side, glad to have the chance to make up my own mind about how an historic building could make me feel without preconceptions. A massive chamber of peace and solitude with candles twinkling at the fronts of chapels while life bustled outside, past its soaring columns of the front entrance.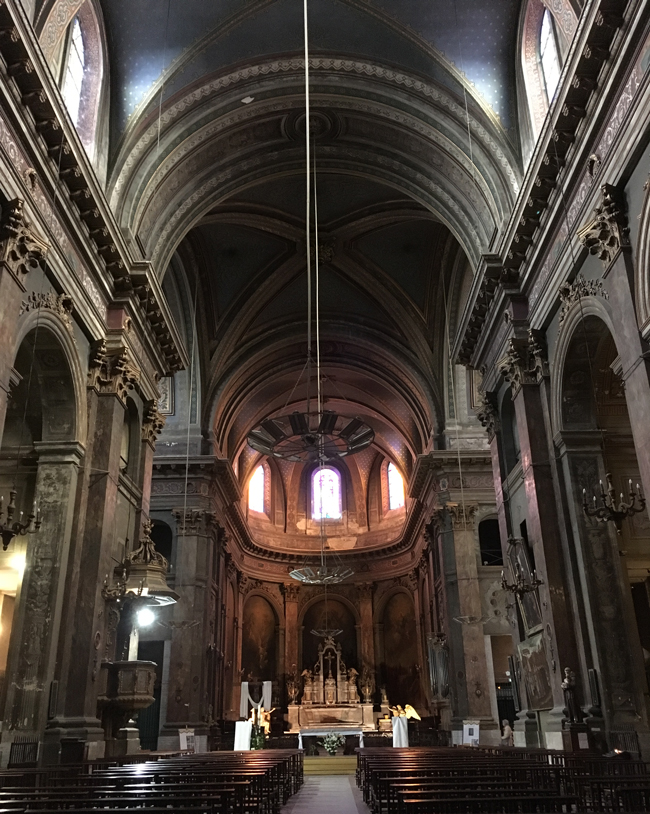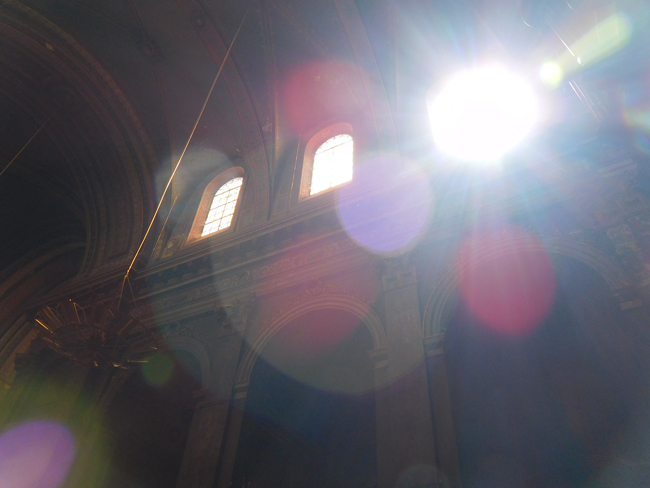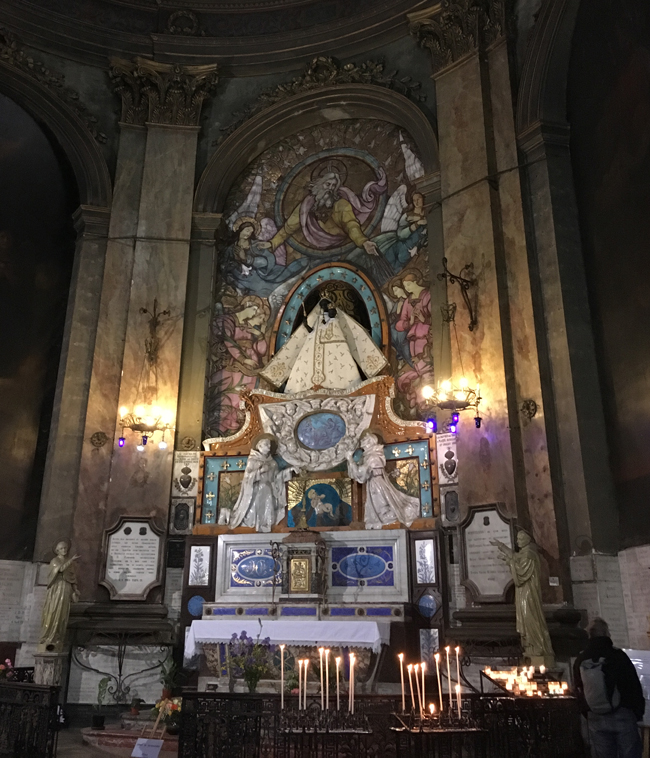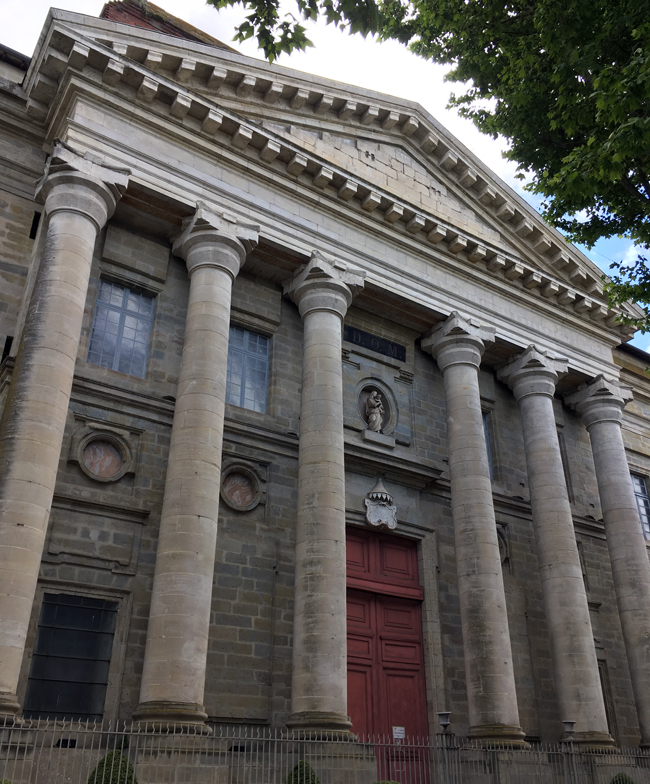 Fairly inconspicuous at street level, Notre-Dame du Taur gives itself away when you step back up the road and spot its tall towers rising above the neighbouring buildings. Churches named for bulls are probably rare, but I have no trouble remembering which of my countless photos are of its interior – the bull dominates in the many impressive and aged murals and paintings adorning most available surfaces. The name is derived from the martyrdom of St Sernin (he of the Basilica up the road too), who was dragged through the streets by a bull in the year 250, and the site is where the bull stopped. Today's church was built in the 14th century, though other churches have been on the spot ever since St Sernin met his demise. To make our visit even more memorable, the pipe organ was in full swing as part of a series of live performances by players from all over the world for Easter. We were treated to a lengthy piece by Franz Liszt, played by Johannes Skoog. While the music isn't your typical popular chart-topper or easy to dance along, it was pretty special to hear one of these monumental organs bellow.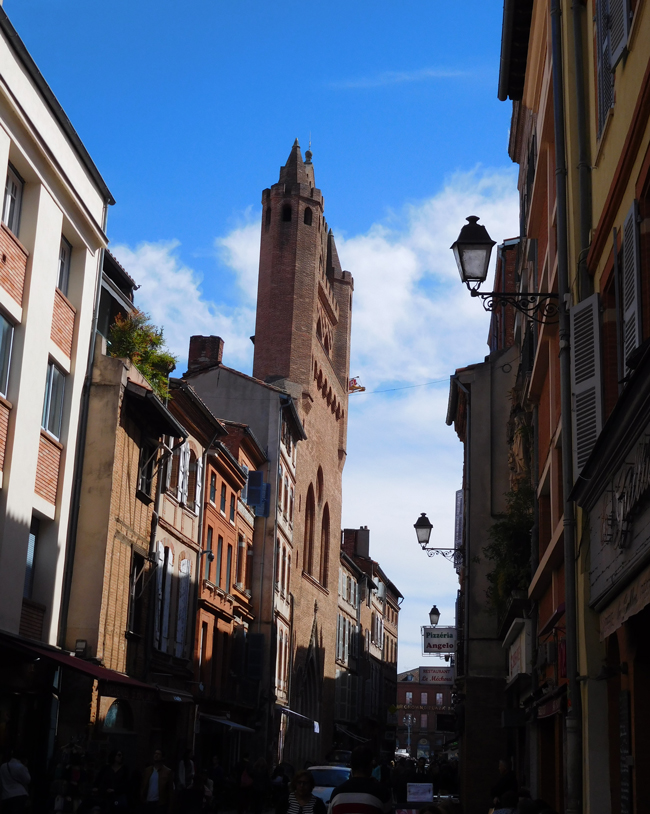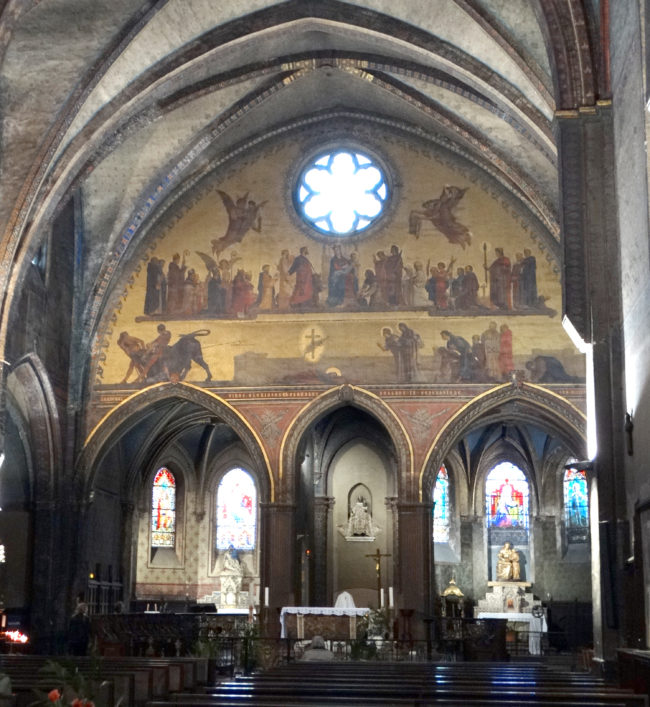 We also visited the monolithic St Stephen's Cathedral, or St Etienne Cathedral, depending on which map you're reading. Built over five centuries, it features a few different architectural styles, a lovely large rose window and a huge pipe organ in carved walnut clings to the wall, some 17 metres above. The light coloured walls let the light rebound and it had a fresh, quirky feel, even if it is a little patchwork.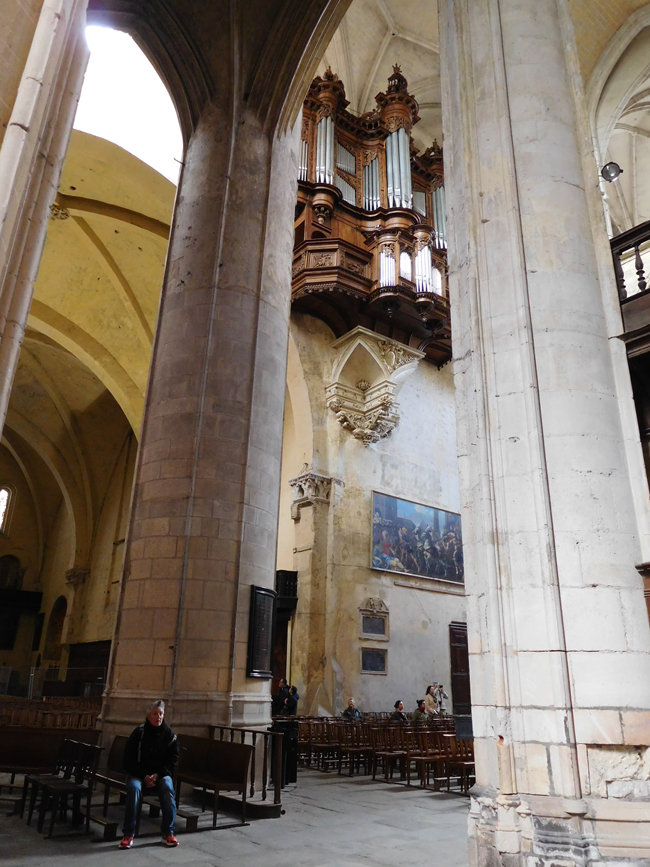 I said earlier I had a favourite out of all these giants of religious endeavour. It was actually the first we came across, quite by accident, up a side street and near to where some boys were playing street football. It felt like we were sneaking in until the security man smiled, happily ushering us in out of the glaring sunshine into a darkened, tranquil void. No altar, no pews, no crosses, the Church of the Jacobins is now a museum. Begun in 1230 and expanded over time until the dissolution of the Dominican Order after the Revolution, the long looming nave's walls stretch skyward before fanning out to create the palmtree of the vaulted ceilings. Following the Revolution, Napoleon turned it into a barracks, installing floors for dormitories, stables and an armoury, destroyed the stained glass windows and whitewashed over the medieval murals. Appalled residents eventually convinced the army to move and the building gradually underwent restoration. Restoration was completed in 1974 when the remains of Thomas Aquinas were returned and housed in a stone reliquary and it became the museum it is today. Besides it colourful history and denuded floor space, the building for me exuded warmth and welcoming. It was stunningly beautiful in its simplicity, uncluttered by the gaudy and grandiose decoration of so many other churches and offered a quiet and cool place to reflect.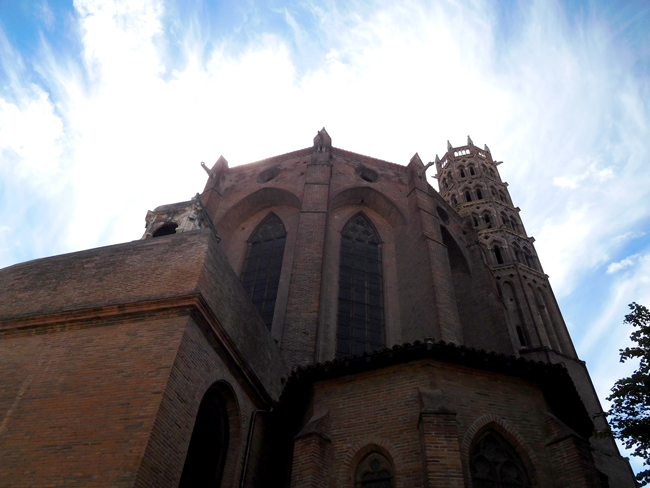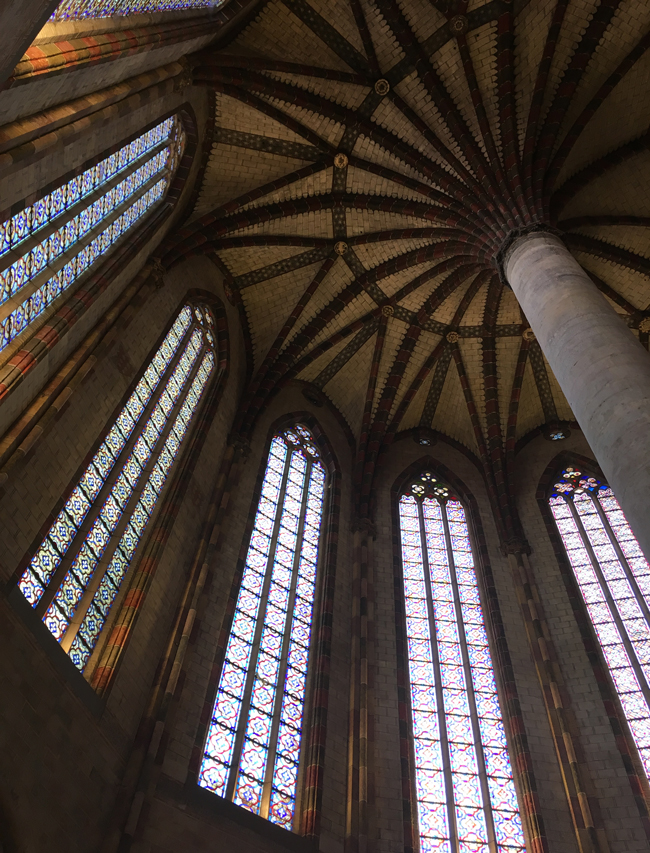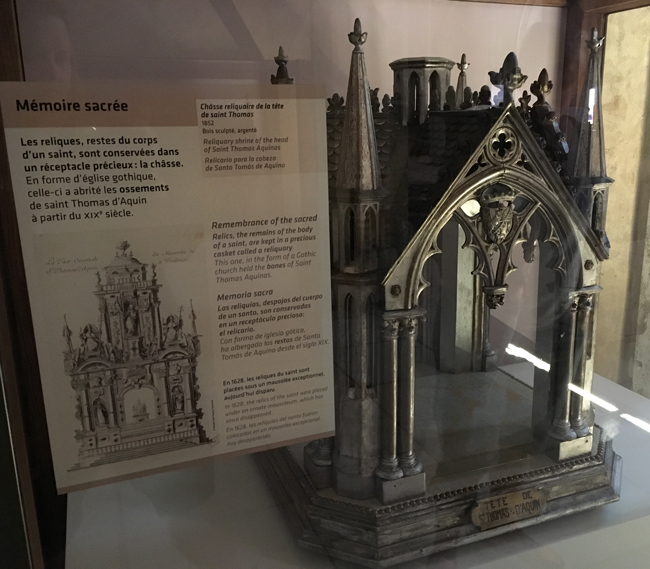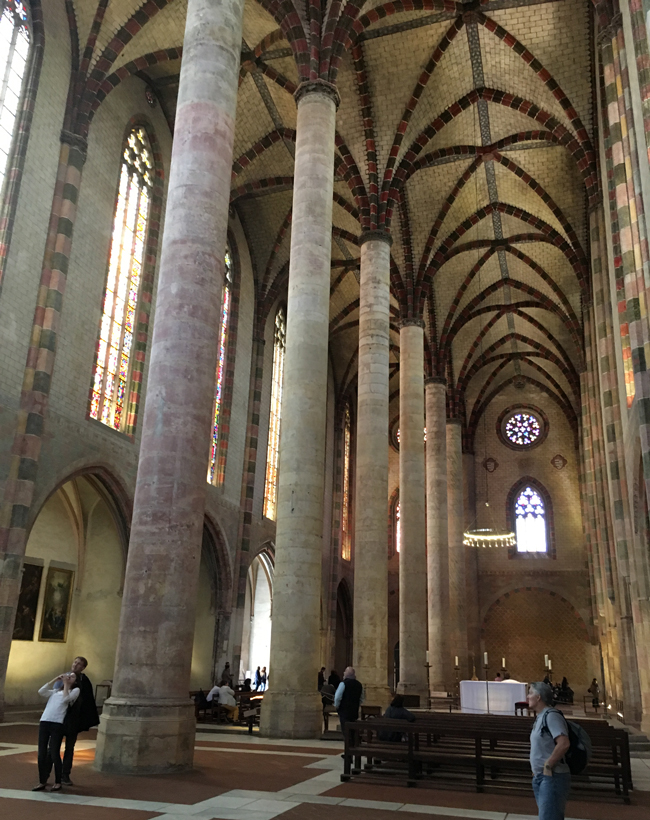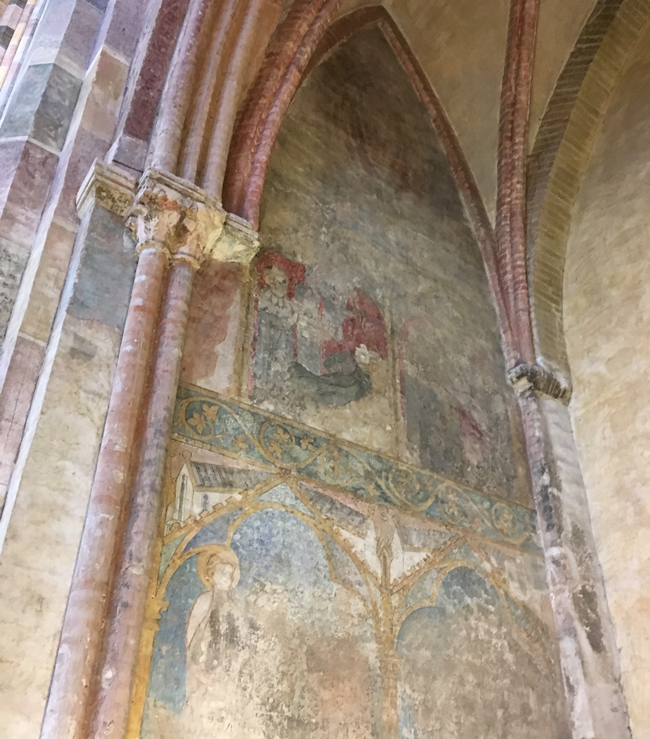 Capitole
Taking a break from churches, the Capitole is a feast for the eyes. The expansive square laid out in front featuring an inlaid bronze Occitan cross and zodiac signs has been the bustling heart of the city for centuries and while we visited, hosted market stalls, a series of sporting activities for people with limited mobility and an enthusiastic organ grinder.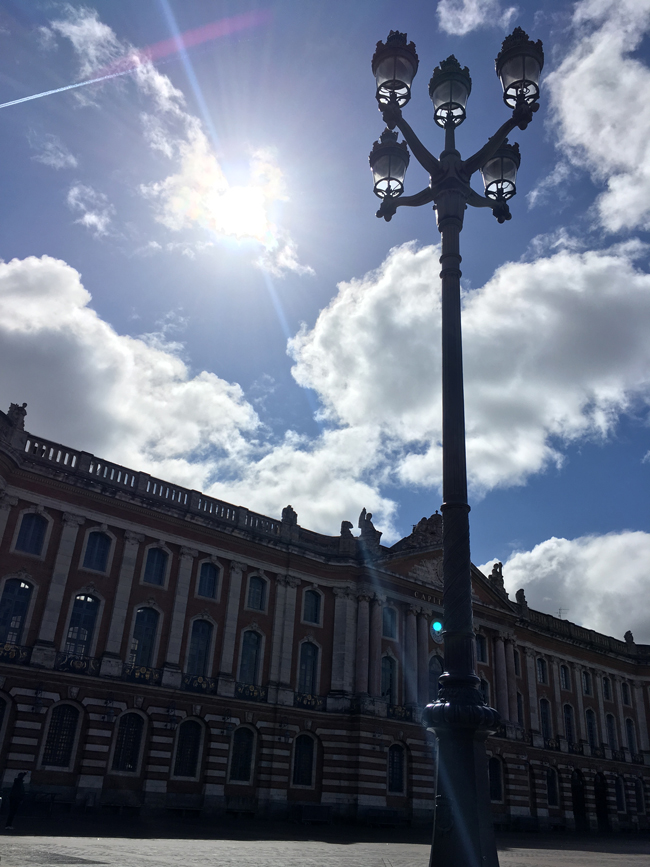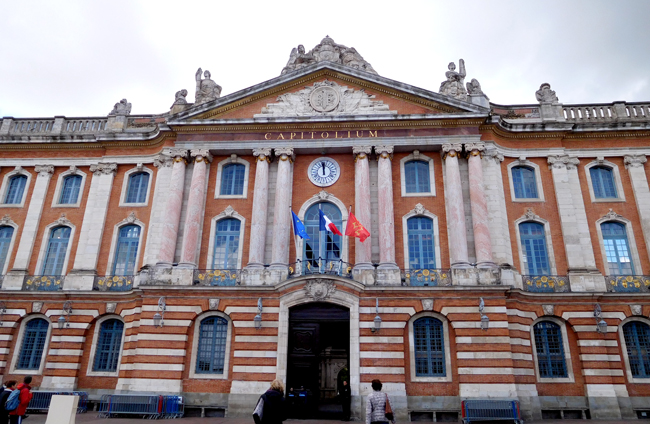 The Capitole houses City Hall, an opera company and orchestra. Already impressed by its grand architecture, stepping through the giant doors into the courtyard we came across the flagstone marking the spot Henri II de Montmorency was beheaded for treason. He dared to pick a fight to oppose the authority of Cardinal Richelieu – he of The Three Musketeers fame – and was defeated, tried and executed.
Grisly historical events aside, the Capitole continued to make us marvel as we ventured inside and up a magnificent staircase overlooked by an immense fresco joining the two stories. Selected rooms of the Capitole display wonderous works of 19th century art, elaborate golden mouldings and paintings on just about every available surface. Whole rooms are given over to paintings of love by Paul Gervais, life in Toulouse by Henri Martin, while scenes of battle, local historical figures, cherubs and angels peered down as we went from room to room before reaching the speechless-inducing Salle des Illustres. At 62 metres long and nine metres high, the art and decoration seems to roar at you from all sides. Used for civic events and weddings, it would need a bride unafraid of being upstaged to walk down that hall.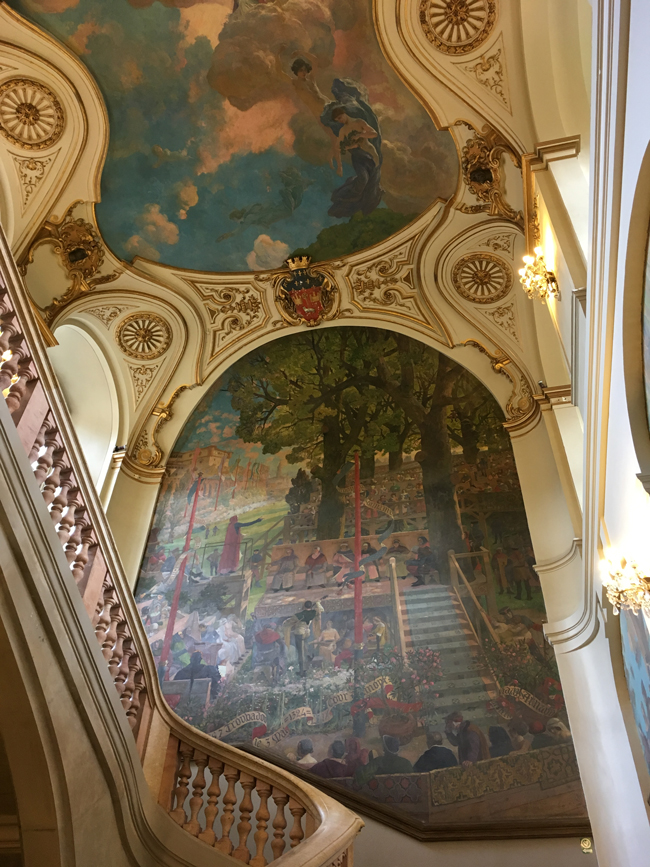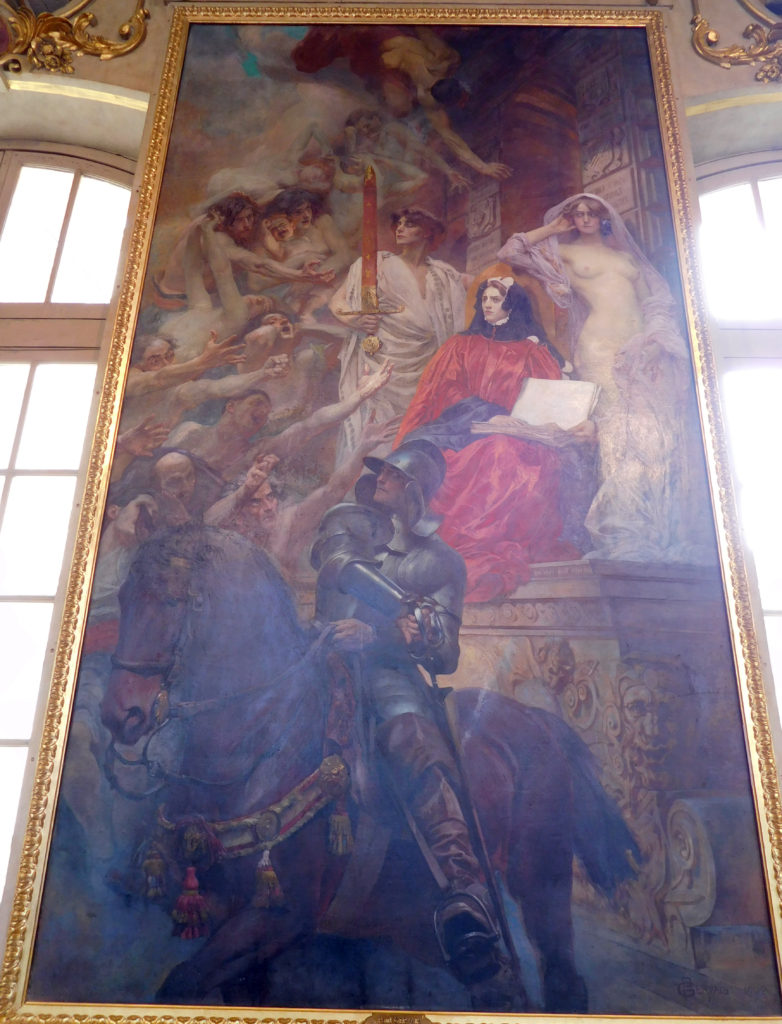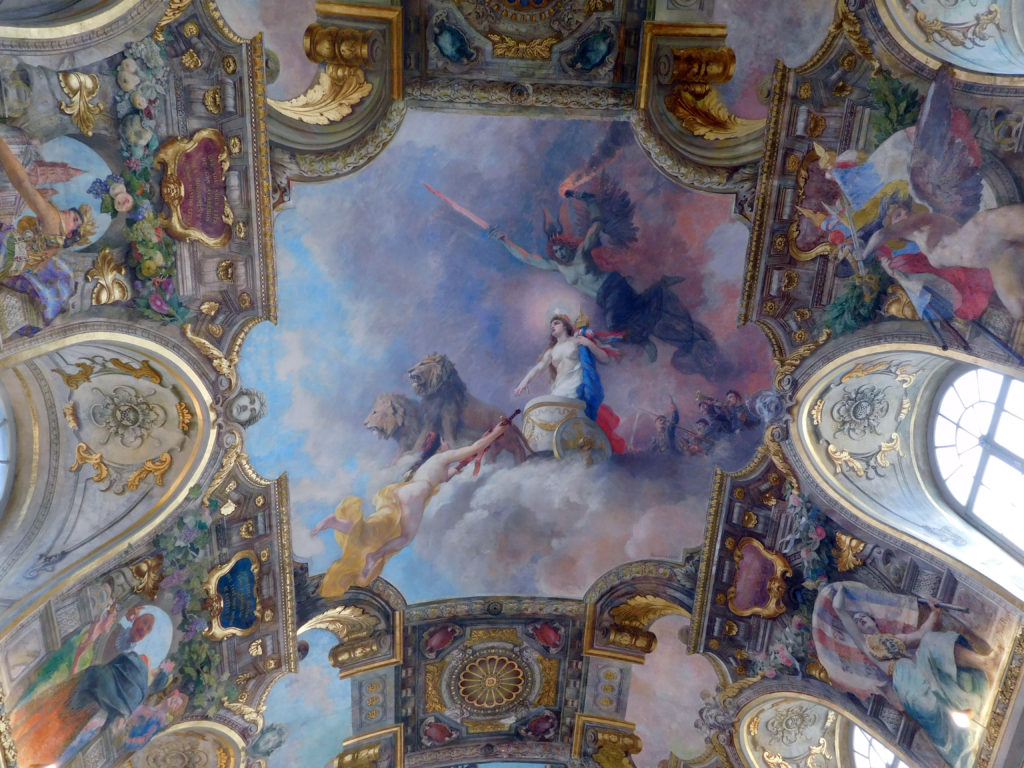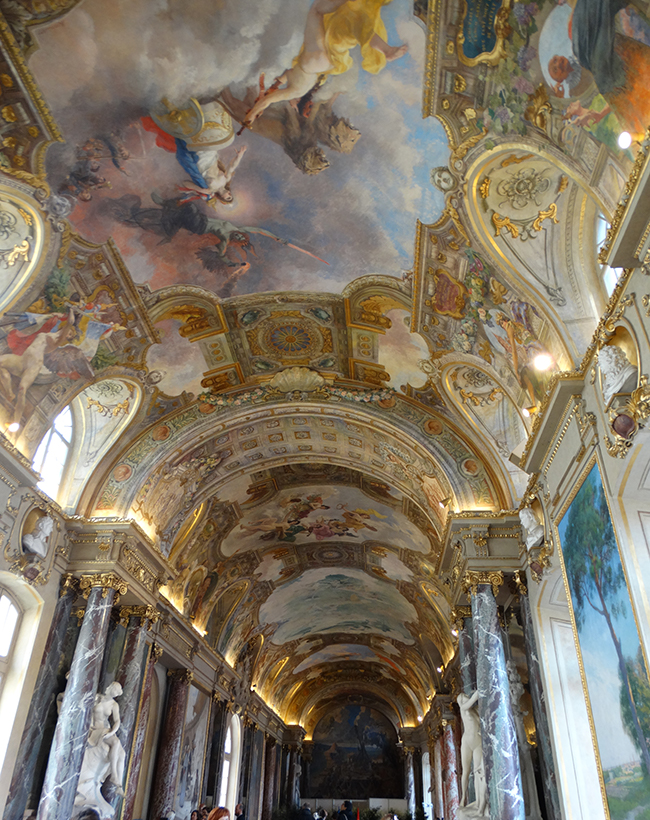 Canal du Midi
One of the greatest construction works of the 17th century, the Canal du Midi combines with other canals and waterways to connect the Atlantic and Mediterranean and was designated a UNESCO World Heritage Site in 1996. Opting for an afternoon cruise, we met the boat at Port Saint-Sauveur and enjoyed a relaxed chug along the canal, passing house boats in various states of disrepair, through groves of shady plane trees, waving at walkers and cyclists on the towpath and across a major road which was particularly impressive.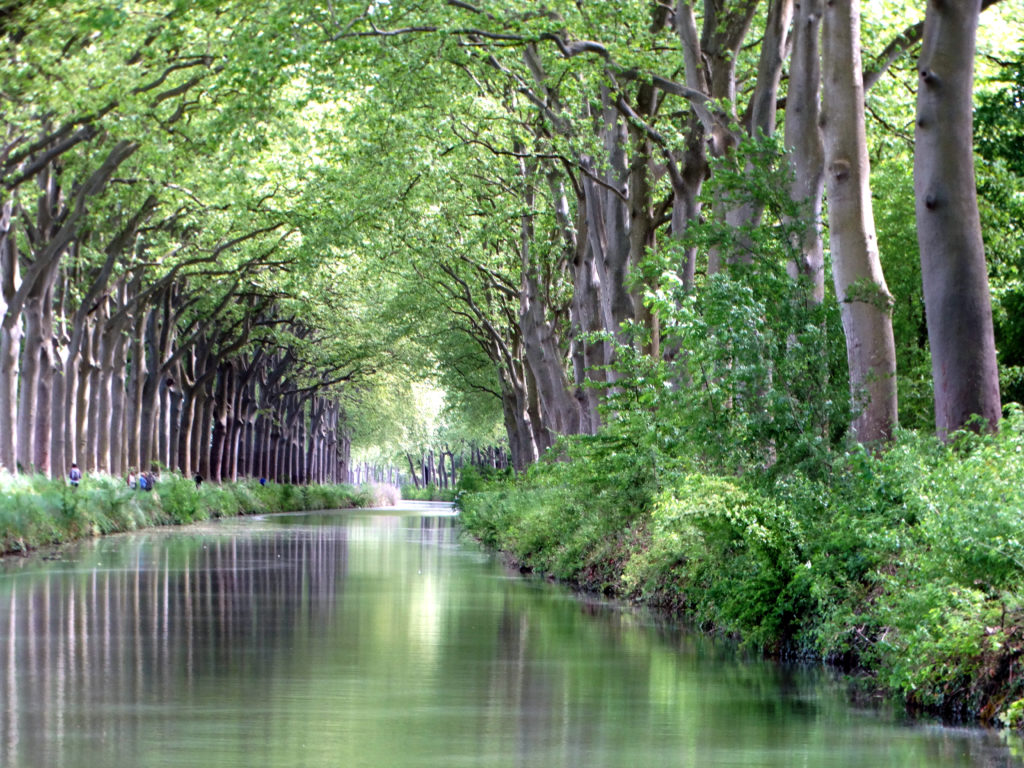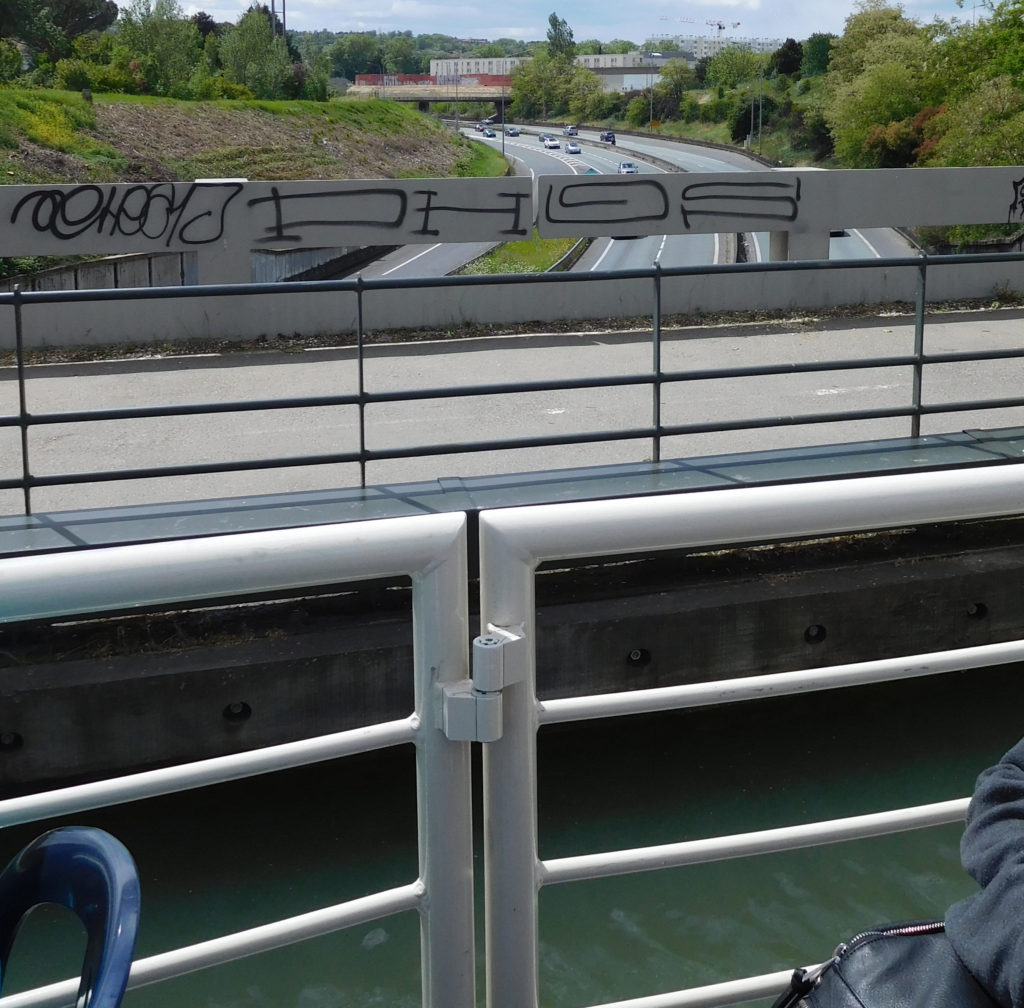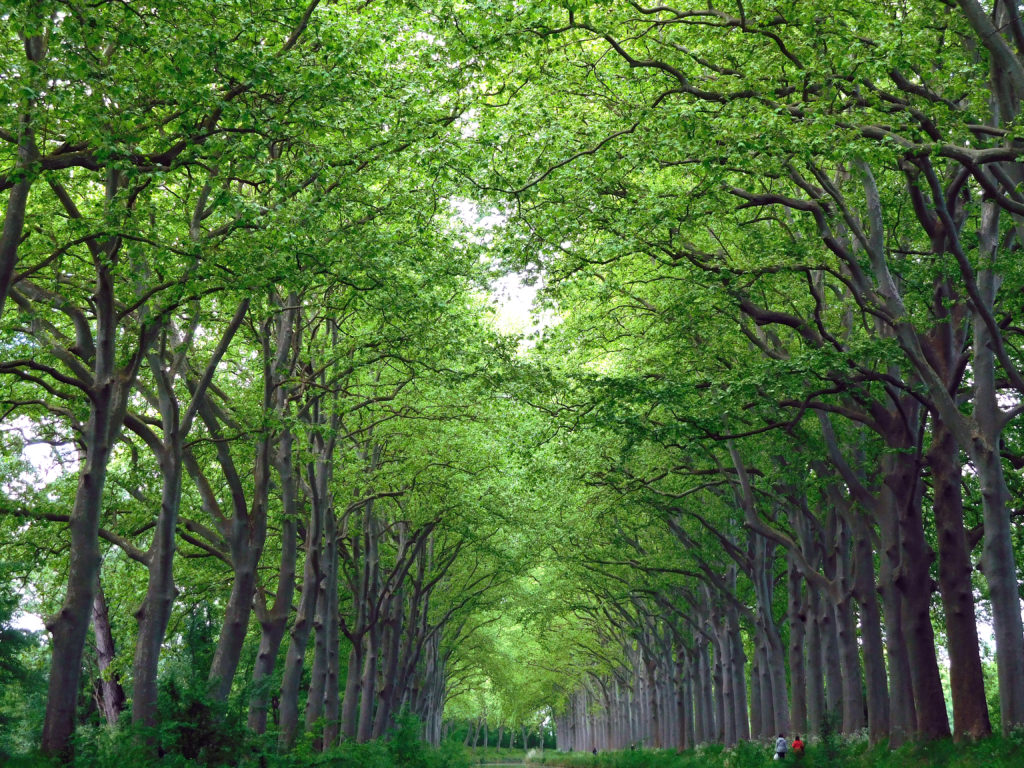 Cité de l'espace
Trekking out to Cité de l'espace on trains and buses helped to draw a line between the eras-old sights we'd enjoyed in the old town centre to emerge in the realms of space, science and exploration. Exhibits include actual spacecraft such as the full-scale working replica of the Mir Space Station and a real Soyuz capsule you can climb into if you're tiny and not claustrophobic. A life size replica of the Curiosity Rover on Mars was a lot bigger than I realised having previously thought it wasn't much more than a fancy remote controlled car. Conduct simple experiments and gaze at moon rocks, stare seemingly forever upwards at rocket engines now standing proudly impotent. The planetarium has dangerously comfortable seats while the IMAX feature succeeded in making us feel insignificant and worried about the future health of our home planet. If I had kids I would visit as often as they wanted, and definitely before they were allowed into Disneyland. One of the best memories of our day was watching 4-5 year old kids letting off water rockets. Dressed in little blue jumpsuits adorned in space crew badges their little faces lit up over and over as they took turns to pump air into the rockets until they shot off unexpectedly. Squeals and laughter ensued as if each time they were seeing it for the first time. Since they always managed to miss seeing their own rocket launch as they struggled with the pumps, watching and cheering on as others pumped kept them completely engrossed. That's the kind of experiences kids need – keep opening their eyes to the future.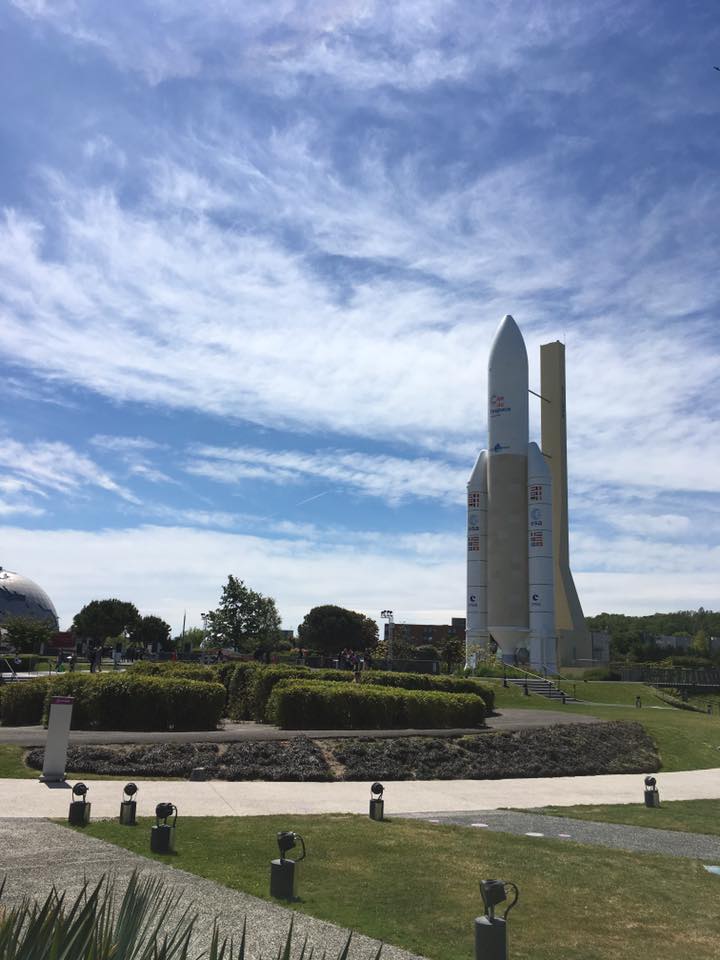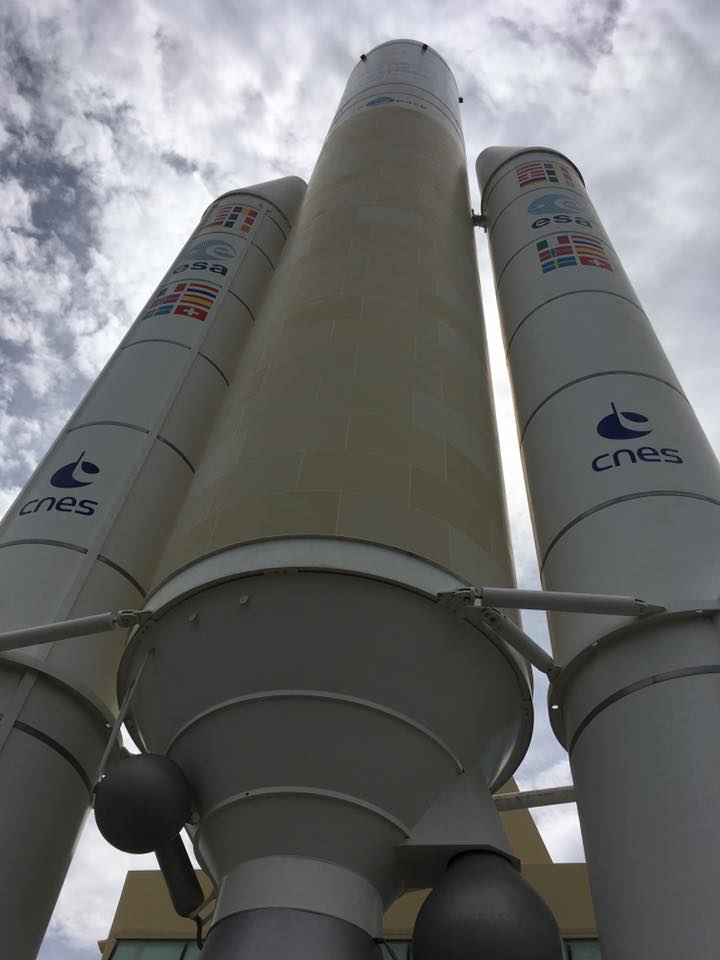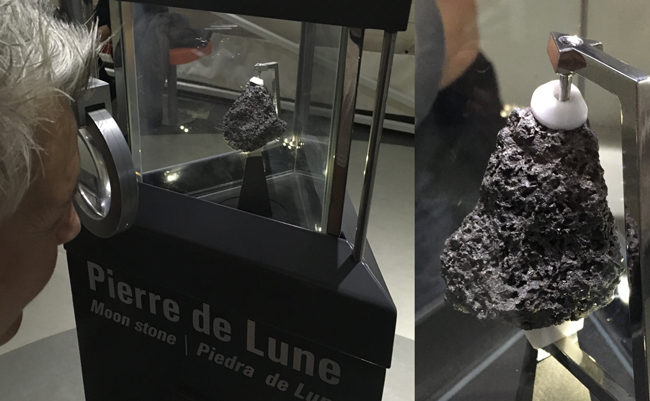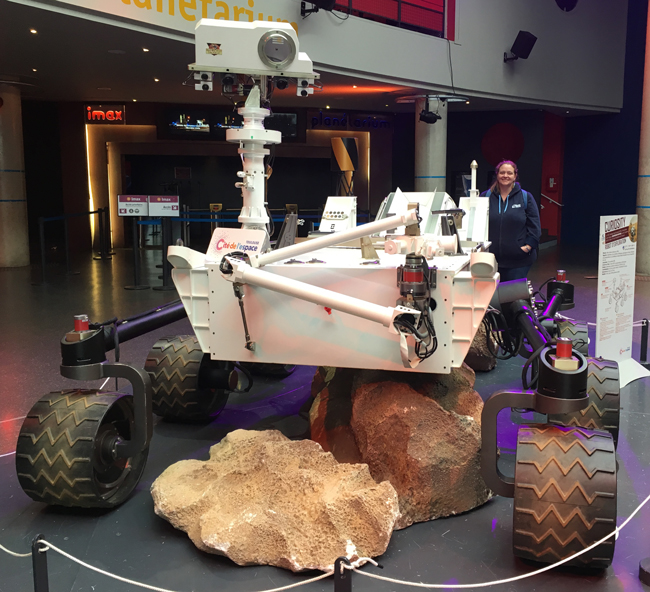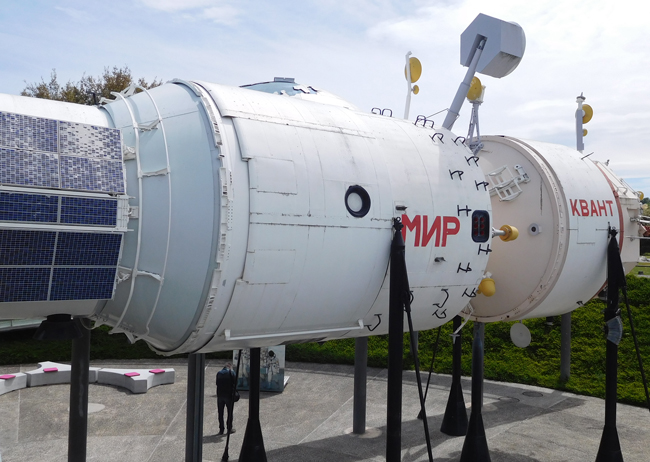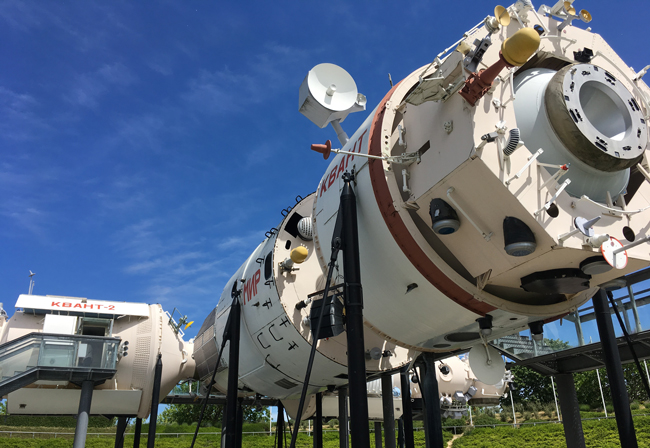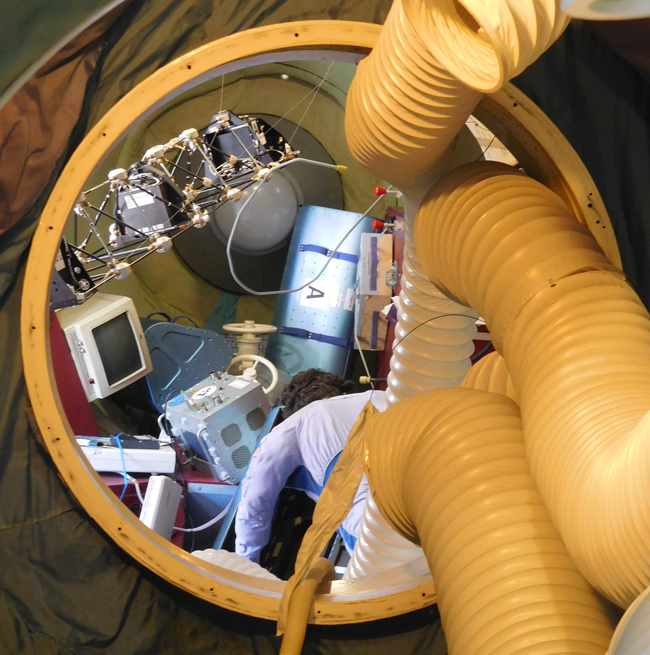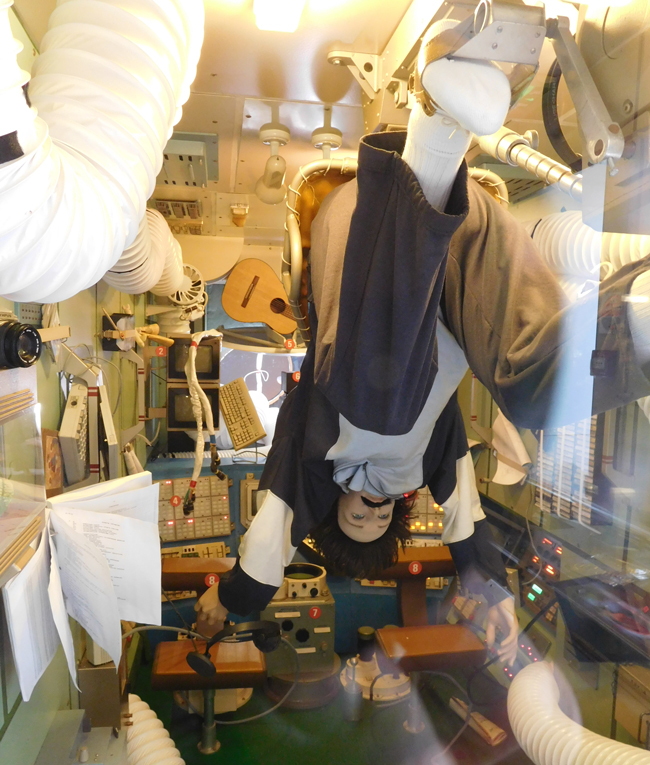 We travelled to Toulouse without a plan, without preconceptions and no itinerary. And we filled those three days to the hilt. Throw in nil public services on the Labour Day Monday, seemingly replaced by an over-abundance of heavily armed police ready for protests and it was an eclectic range of experiences. People were friendly, the walking was flat and easy, the sights and sounds closed in from all sides and I could definitely see this as a vibrant and liveable city, away from the spotlight of international attention. Black bread burgers for dinner, sumptuous cheeses and bread, croissants and coffee, picnics in parks and huddling under war memorials from the rain – we loved it all.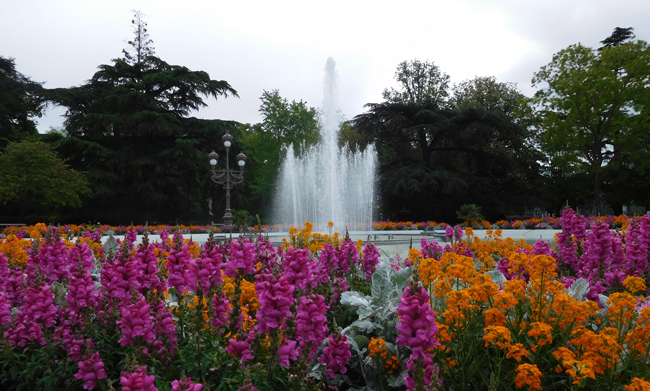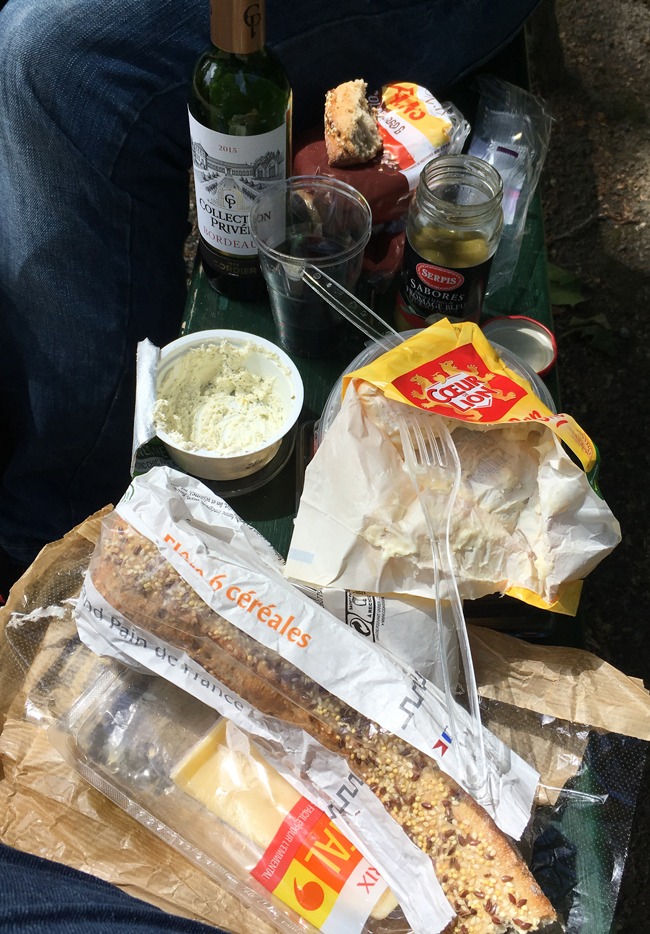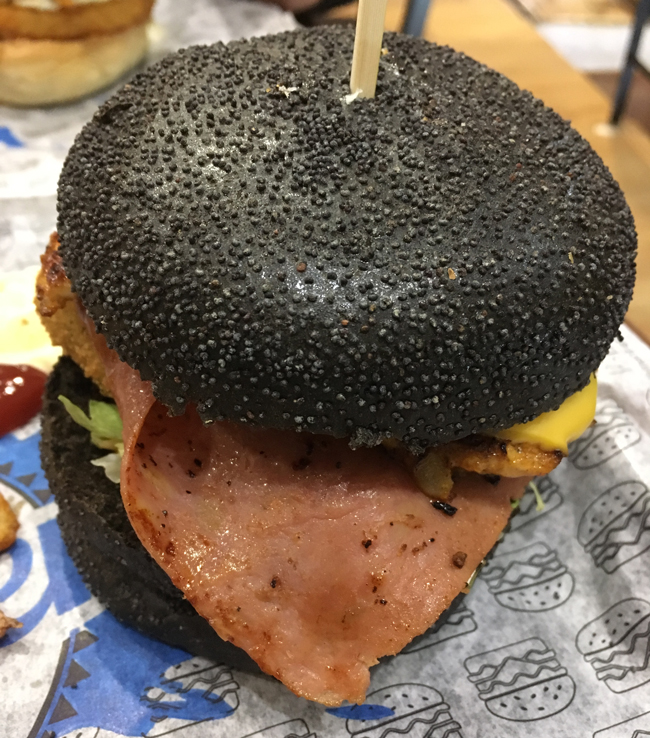 Merci Toulouse!