As the autumn chill is turning the trees at home into a blaze of burning orange and red, a trip to a sunny Greek island was the perfect last hurrah before turning to months of cold hibernation ourselves.
As our wedding anniversary approached, a return to Greece seemed the best choice for warm, sunny weather, great food and a little history mixed in. Zakynthos – or Zante if you're Italian – lies in the Ionian Sea, barely off the coast of mainland Greece, easily visible from the east coast of the island. Its tall peaks plunge down sharply into the water, throwing off a thin halo of sublime turquoise before turning the rich Hellenic blue as the seafloor descends. Green trees, shrubs, olive groves and vineyards cover the rocky ground and provide shelter for farm donkeys, goats, sheep, horses, geese and very free range chickens.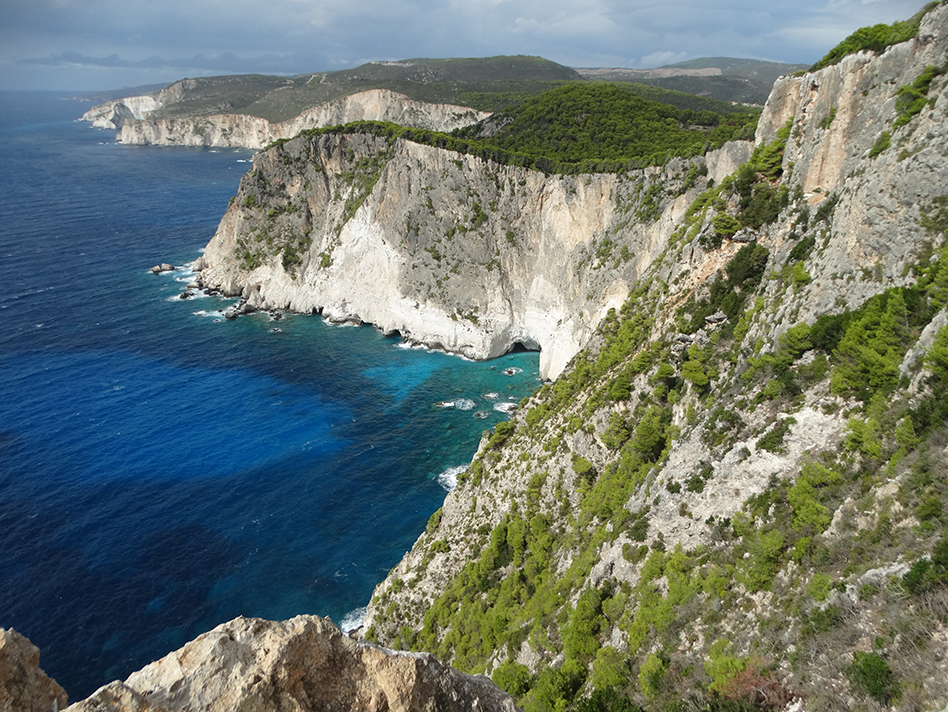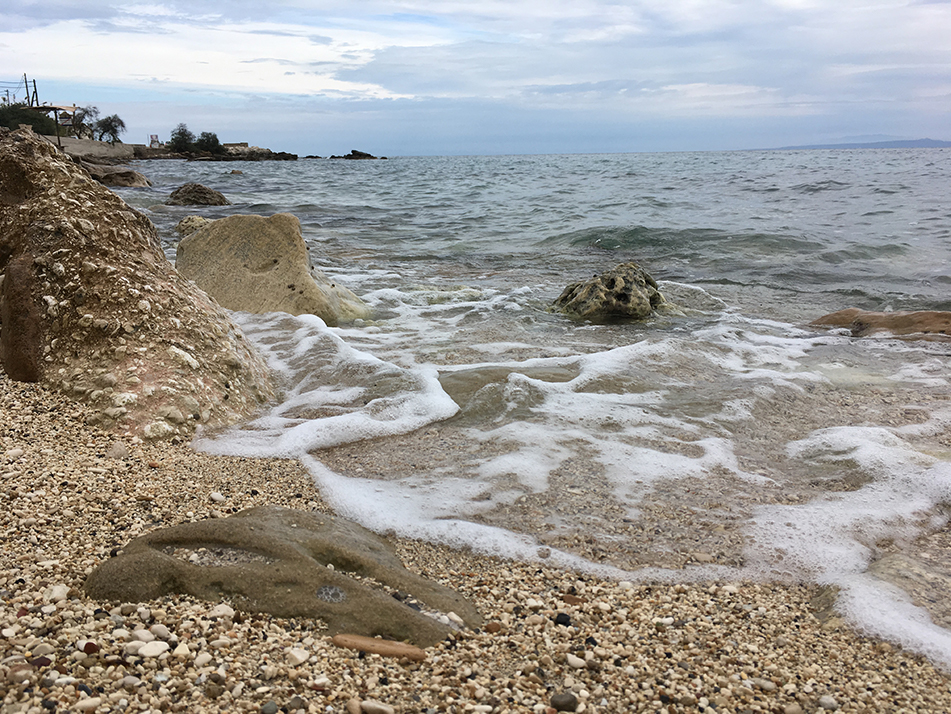 Zakynthos' big drawcards are her caves and Navagio Beach – the postcard-perfect cove of sand, cupped by soaring white cliffs which present the rusting hulk of MV Panagiotis, a freightliner that ran aground in 1980 during stormy weather. Daresay it's been photographed a whole lot more after its demise than during its professional career on the seas.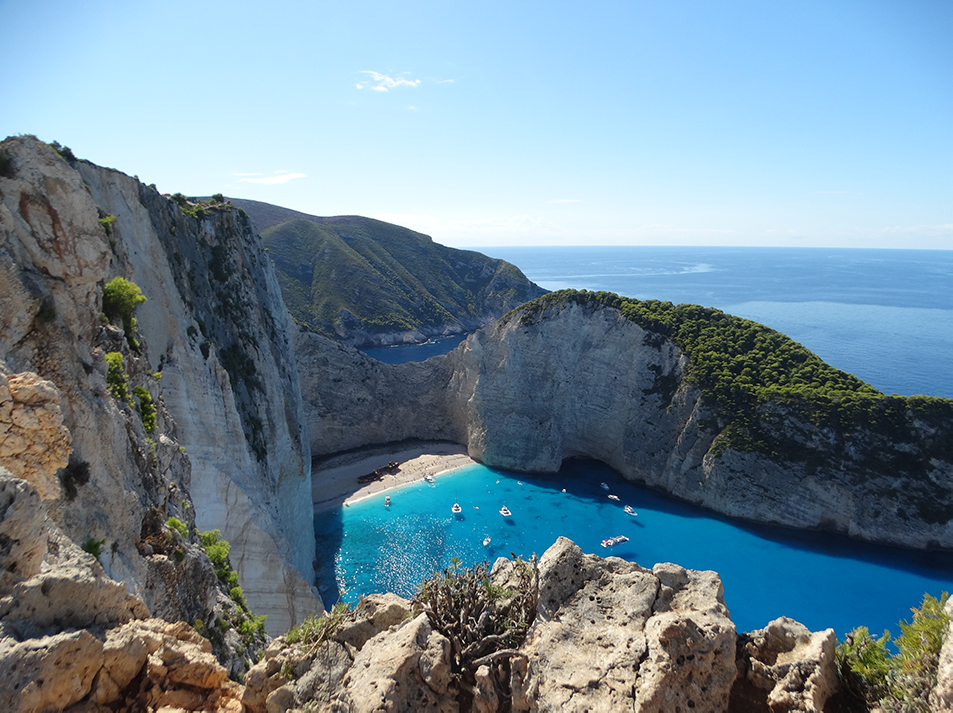 Possibly the best part of our visit was seeing – and hearing – this tourist boat arrive…the acoustics of the cliffs are sensational, even if the song choice was bizarre!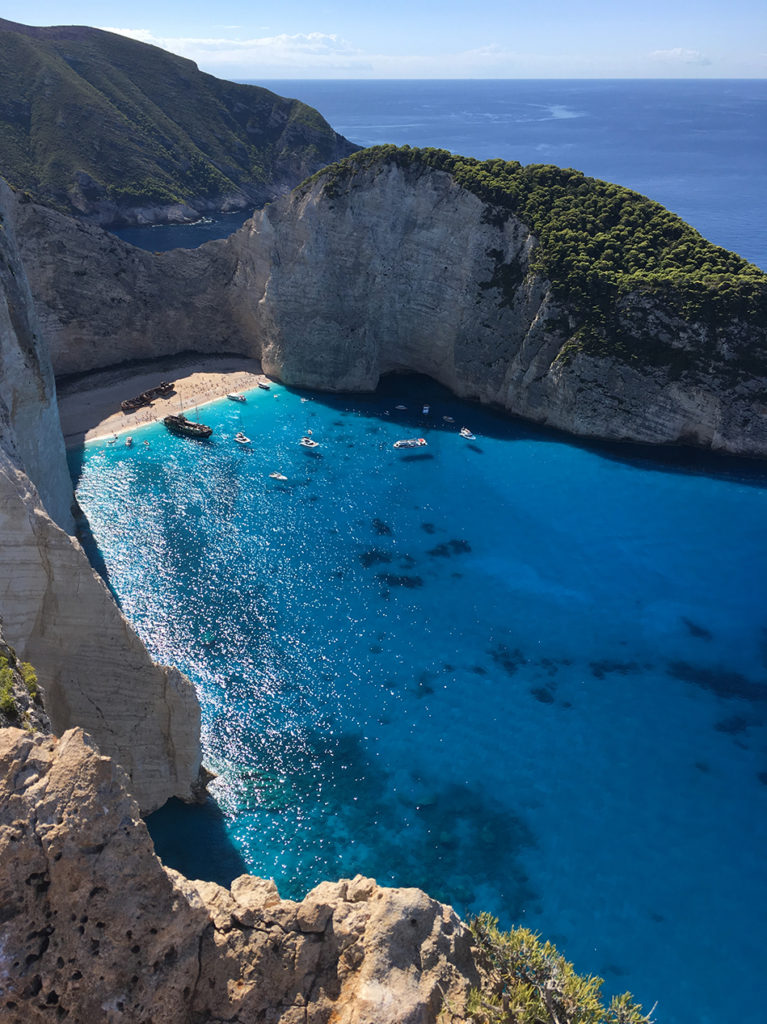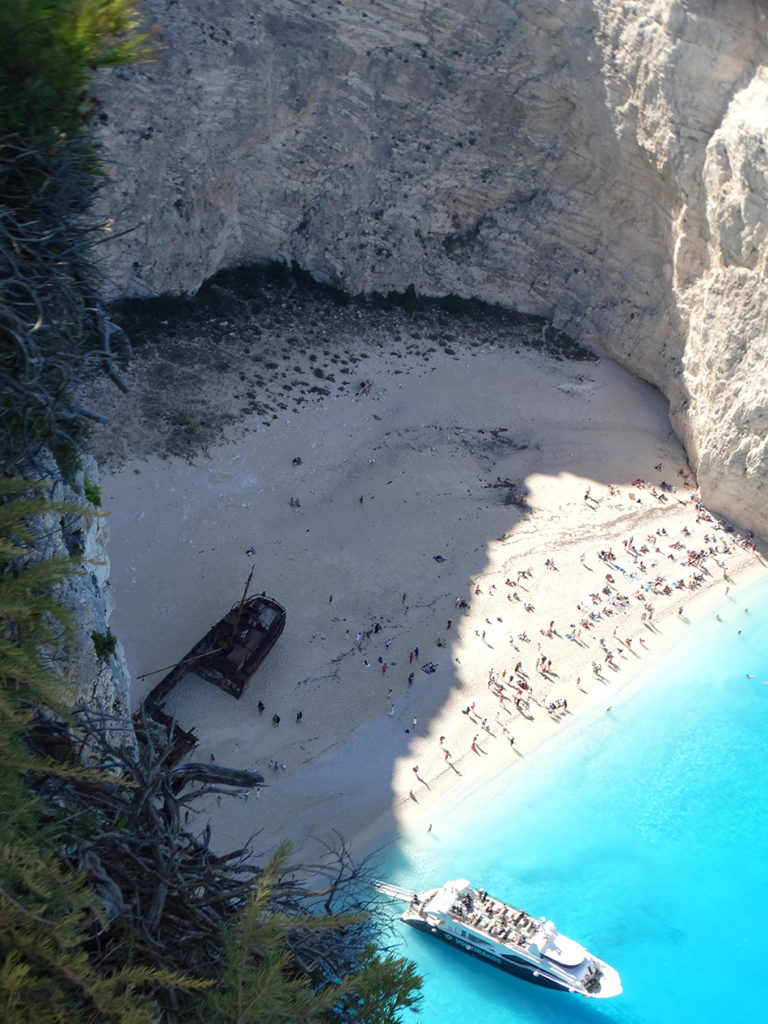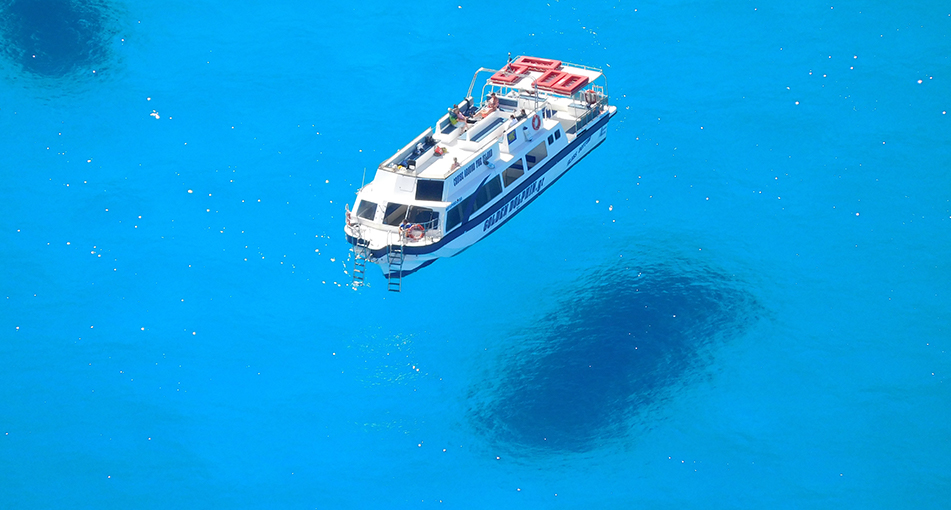 We spent our days alternating between worshipping the sun god Helios to soak up as much vitamin D as possible before winter – perfecting a tan that will probably never be seen outside the privacy of home – and scenic road trips around the island from our base at the lovely Venus Hotel in Kalamaki. The end-of-season hush was blissful and there was no need to fight for the best sun loungers by the deserted pool. A sumptuous anniversary dinner and cocktails at Massa restaurant, helpful and friendly staff throughout our stay and a welcome wine in our room added up to a great place to stay. And as it was a side-step from the approach line to the airport, we could wave to the sporadic planeloads of holidaymakers from the pool deck.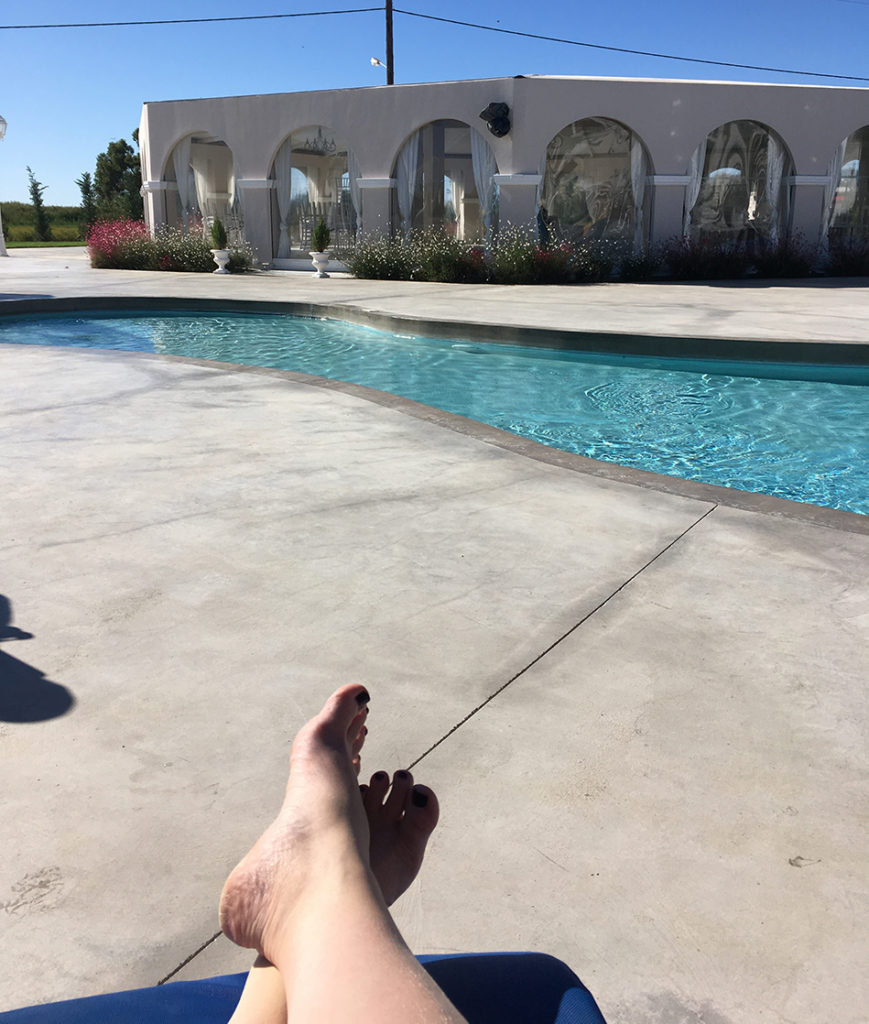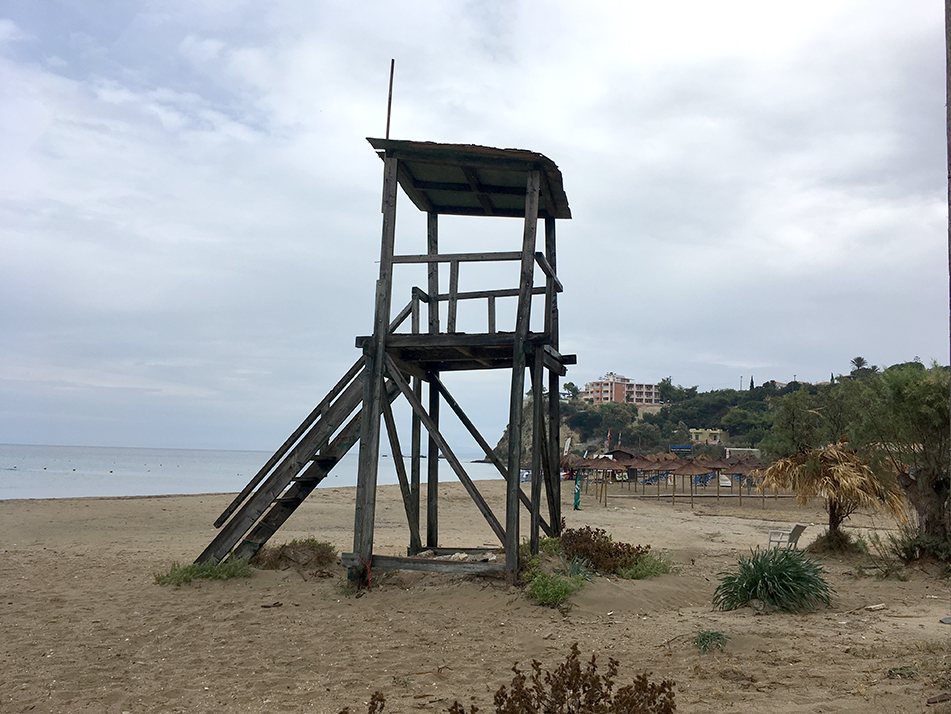 The Greek islands will always have a special place in our hearts, our wedding rings are from Skiathos, we were married in Mykonos, my eternity ring is from Corfu and this was our first anniversary…back in Greece. We love the food, the wine, the oil, the passion of the people, the simplicity of island life, the eons of history crumbling all around you and the spectacular views. We know life isn't easy for everyone – they work hard and play hard and are always quick to smile and always find a way into your heart. Whenever we think of where in the world to go for a relaxed, sunny, delicious holiday, we'll always think of Greece.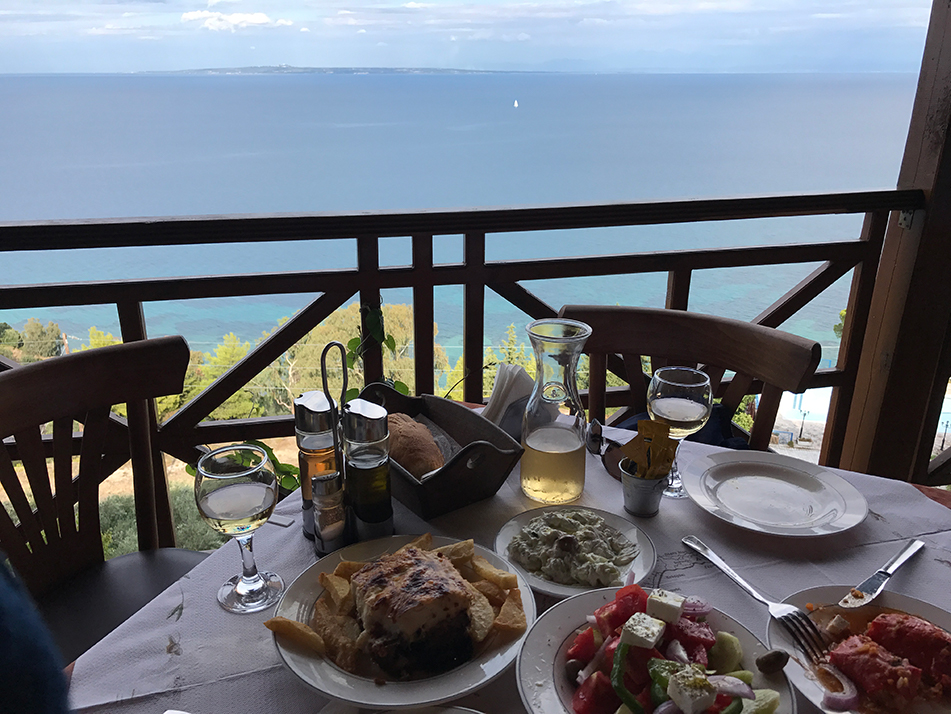 The food is always a highlight – Greek salad, tzatziki, moussaka, stuffed squid, olive oil, dolmades, souvlaki…none of it tastes as good once we're back home. It's meant to be eaten leisurely, with a few carafes of house wine or a big bottle of Hellenic beer (that's probably why I'm not usually the driver), while overlooking a deep blue sea, green olive groves or a bustling old town square.
We've found every salad is slightly different, tzatziki can vary wildly from taverna to taverna, and we can make short work of the dark and aromatic extra virgin olive oil and fresh chunky bread. Trying to recreate the meals back home seems to lack the same intensity – tomatoes aren't as perky, the feta isn't as creamy and the views are a little less dramatic.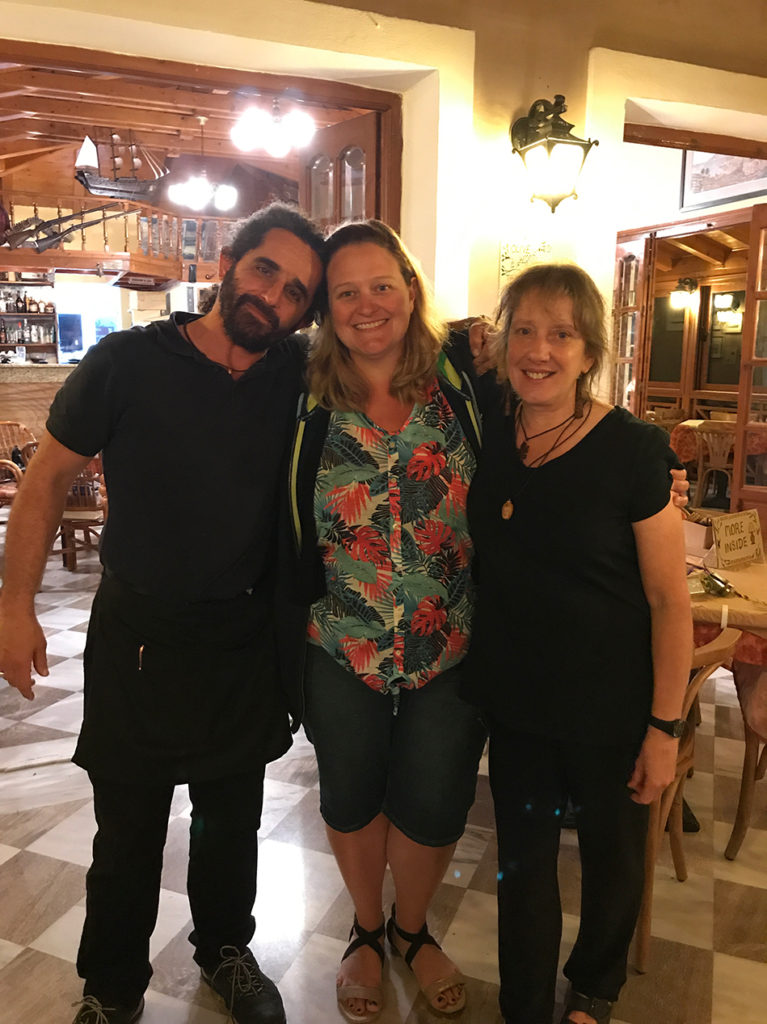 On our travels we stopped by old ruins and remnants of the island's Venetian past, constructions still standing, long after more modern buildings have been reduced to dust. Small lay-bys often gave us stunning views and the occasional Greek Orthodox shrine. We witnessed the destruction bushfires can cause before cheering ourselves up with lunch overlooking the clearest of blue waters.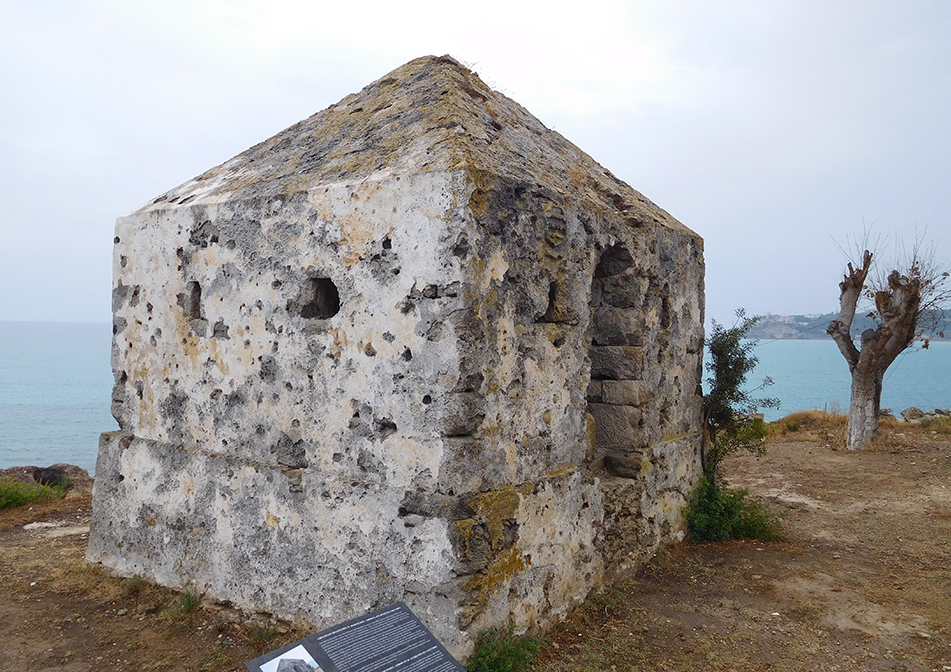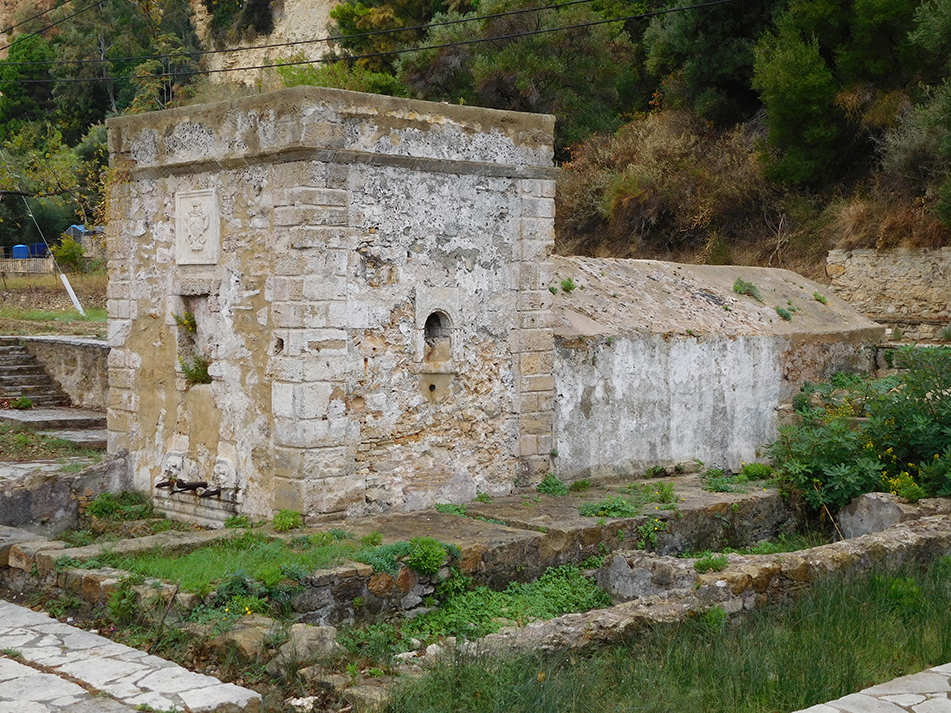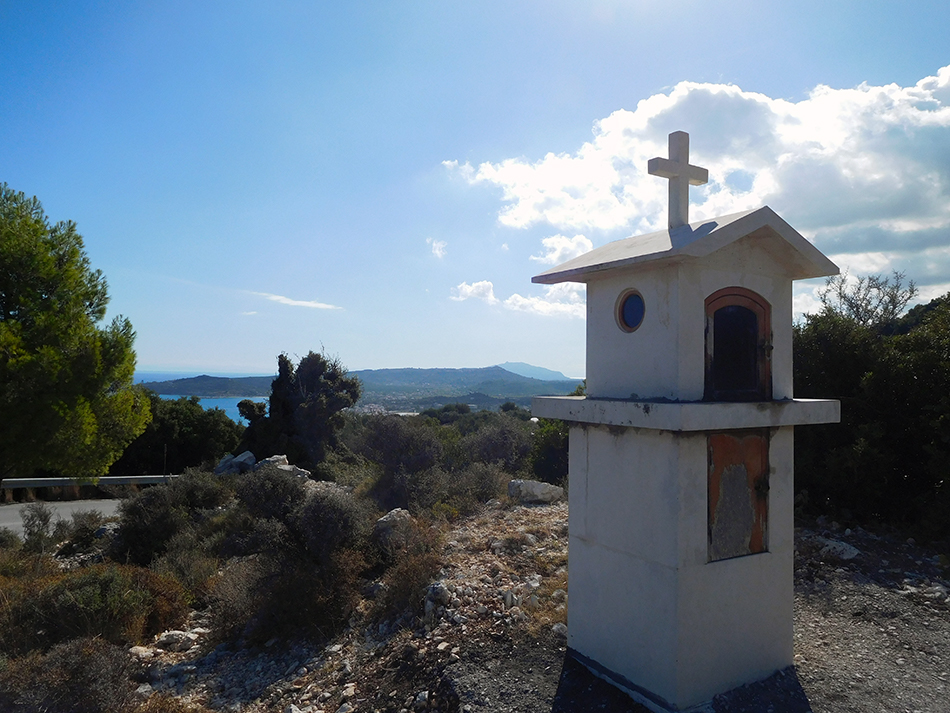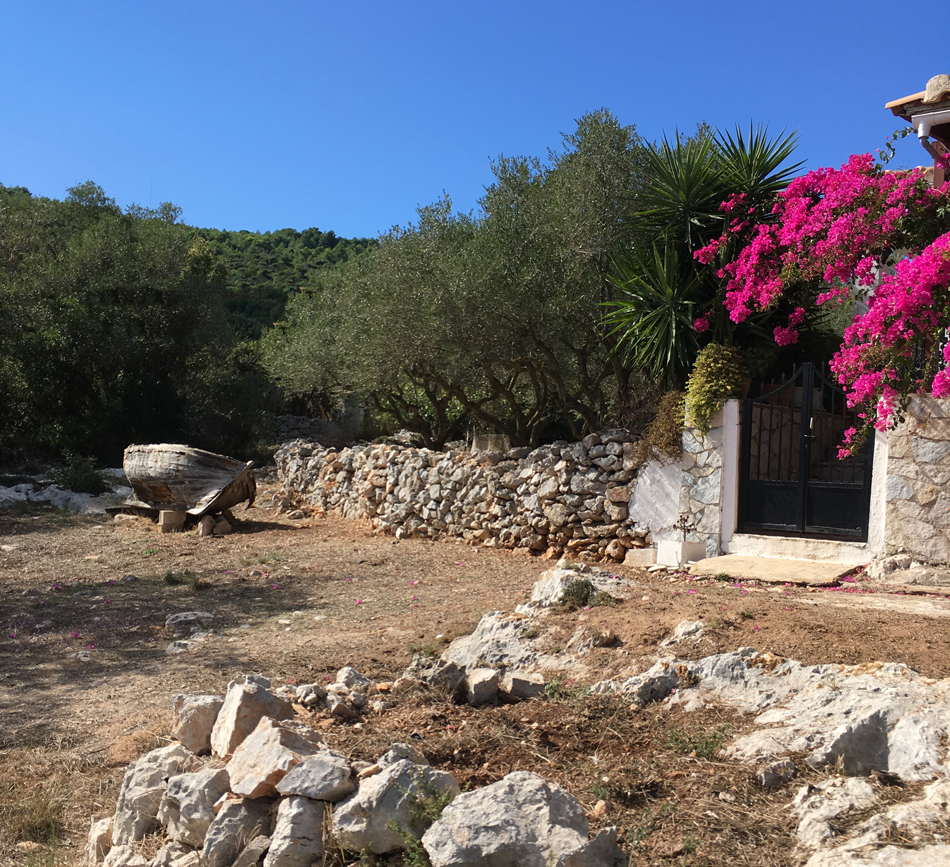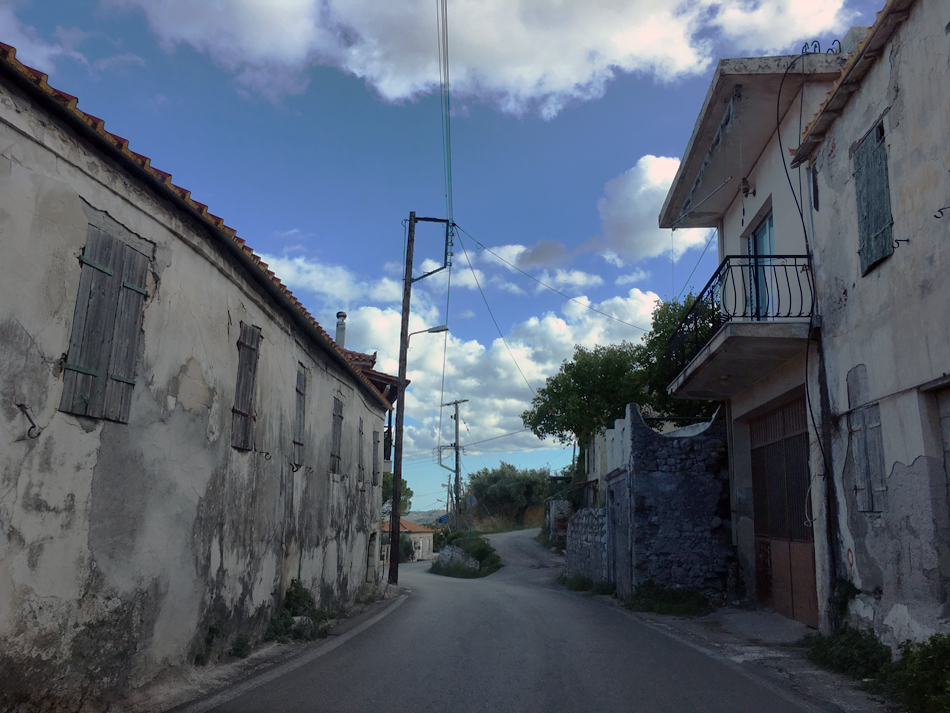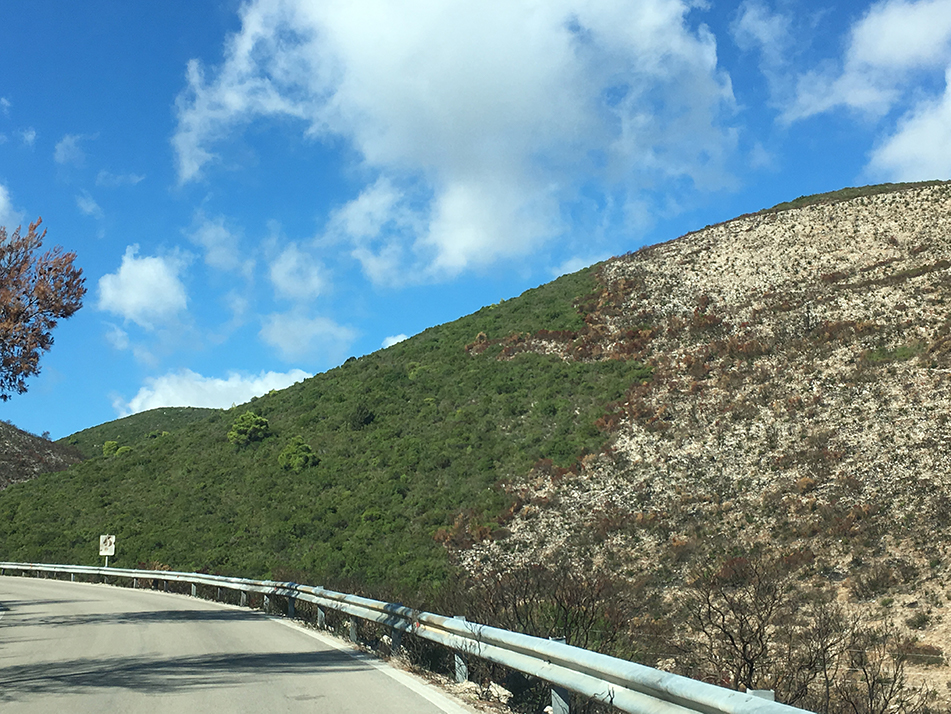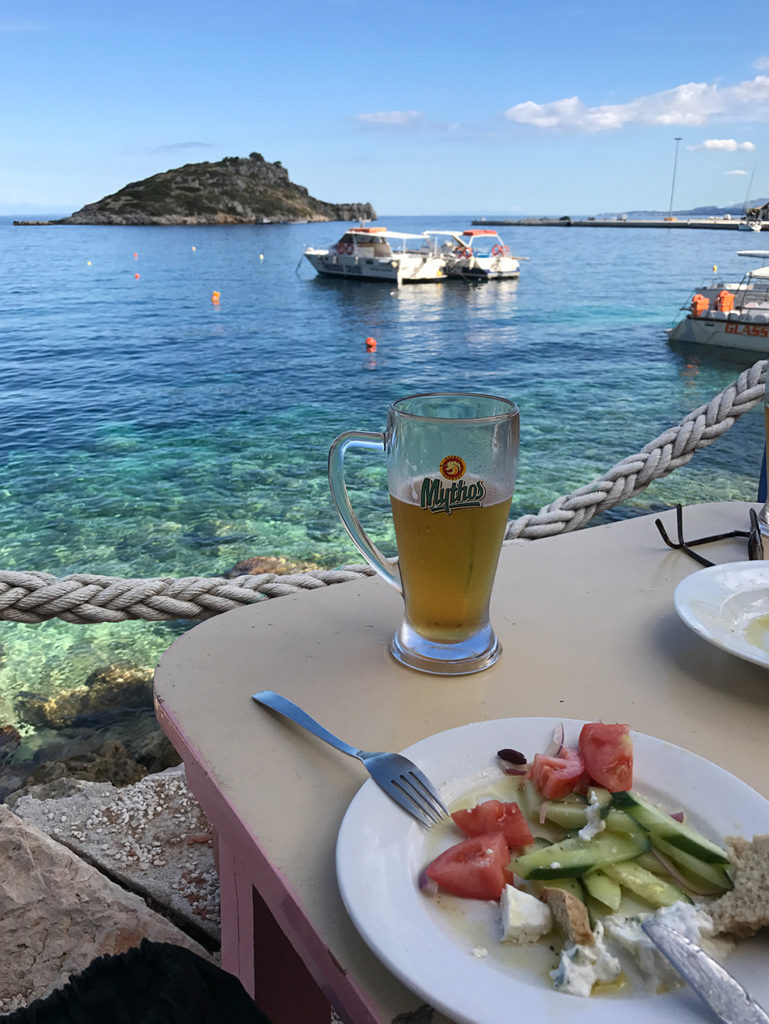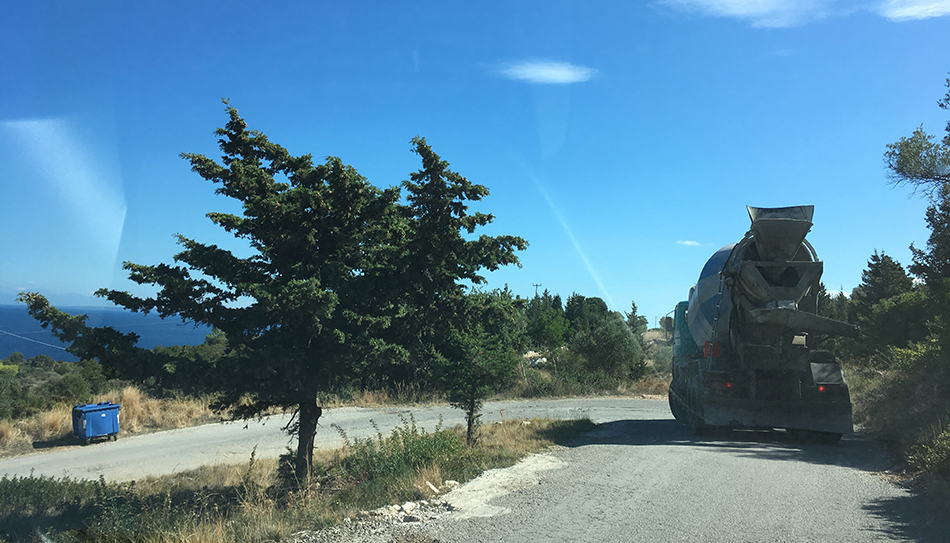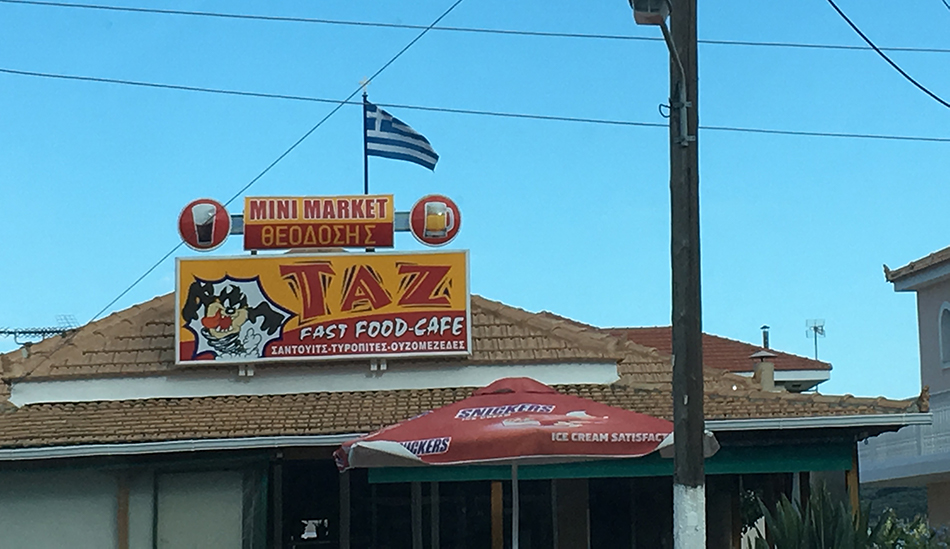 The Blue Caves on the north side of Zakynthos are all kinds of blue, and a few other colours besides. Purple and a range of oranges splash the insides of the rocky hollows, constantly washed by the ever-restless waves of the Ionian Sea. A short glass-bottom boat ride with Potamitis Boat Trips let us duck in and out the shallow caves and alongside natural arches gouged out of the cliff rock.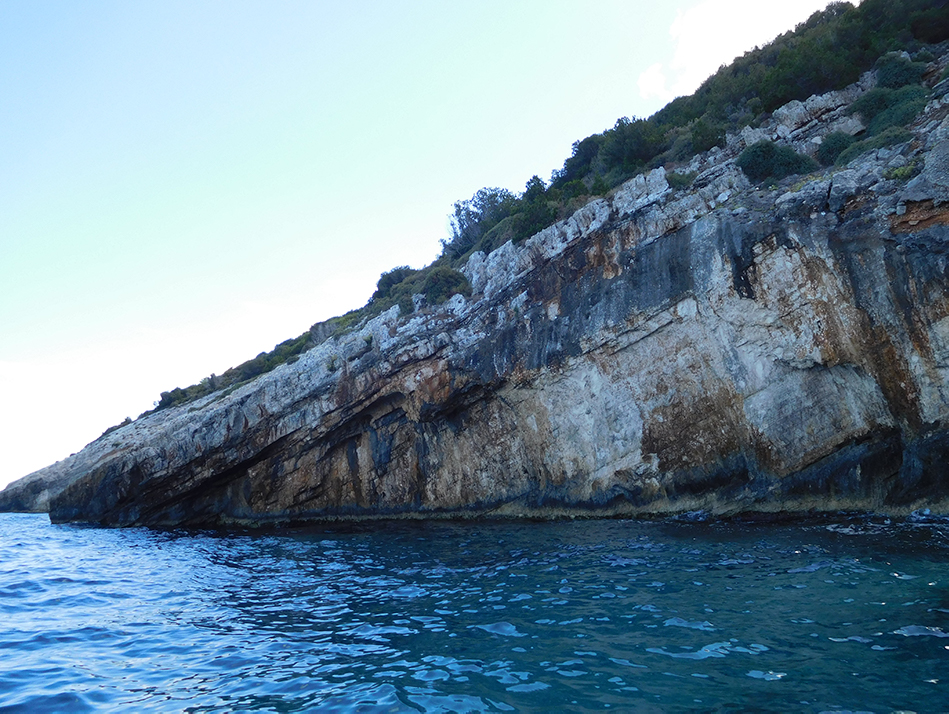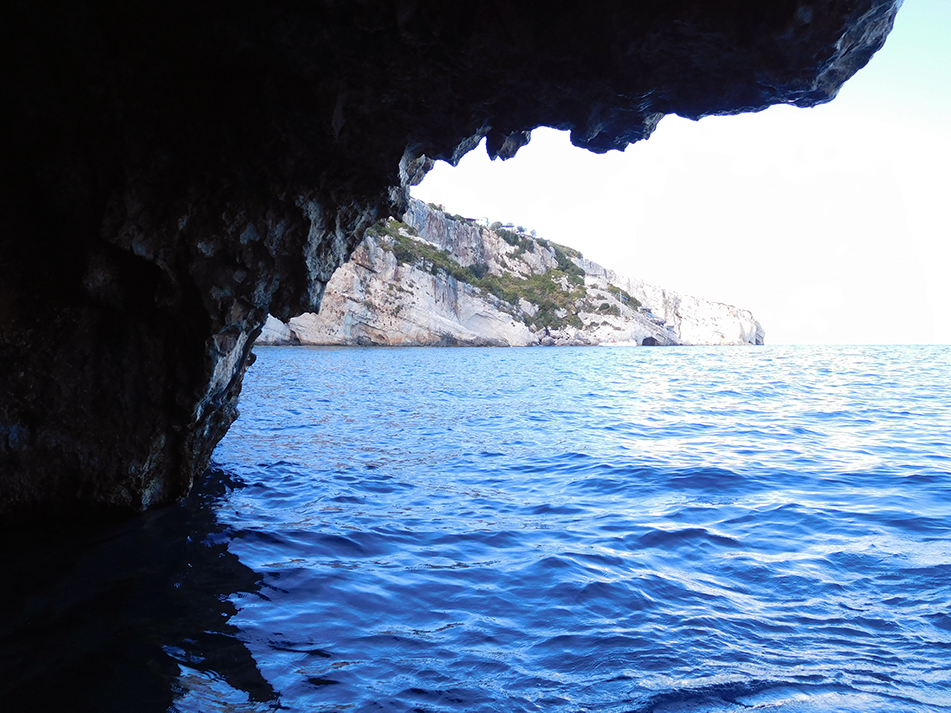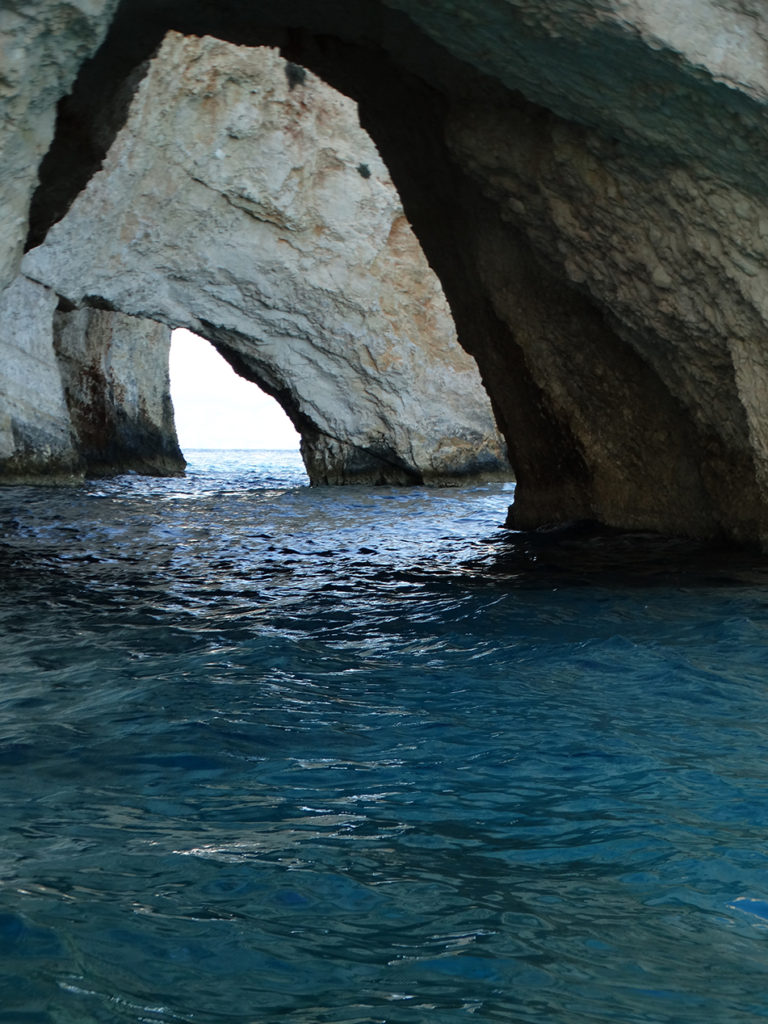 Zakynthos Town is built around Solomos Square, overlooking a charming harbour that sees plenty of large ferry and small fishing boat action. A lot of the buildings were damaged or destroyed in an earthquake in 1953 but a few old gems remain. The only Venetian building to survive was the Saint Nikolaos Molou church, a favourite of local fishermen.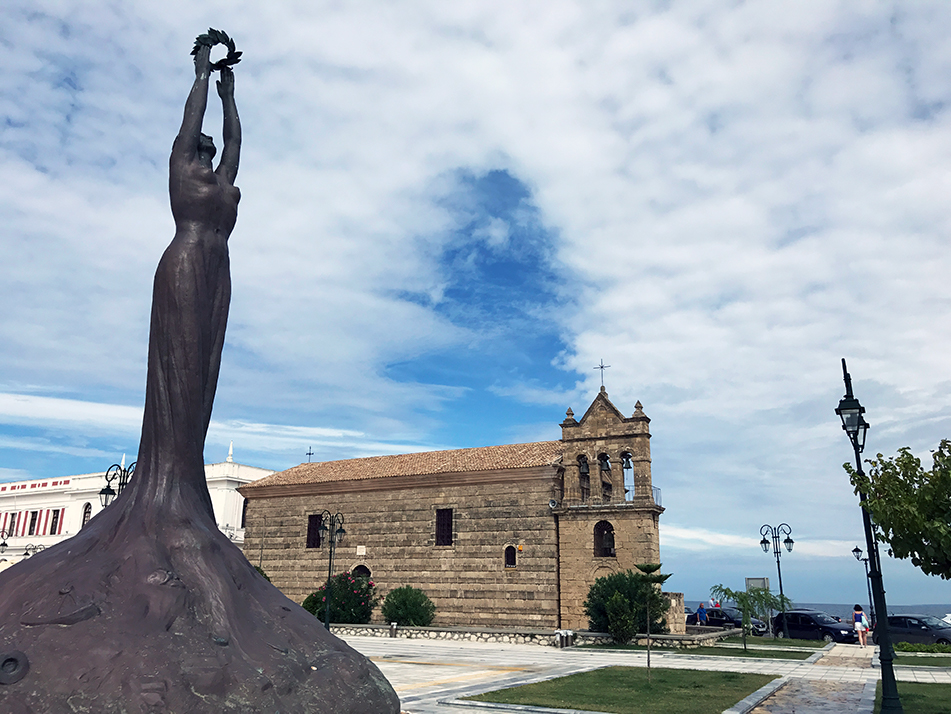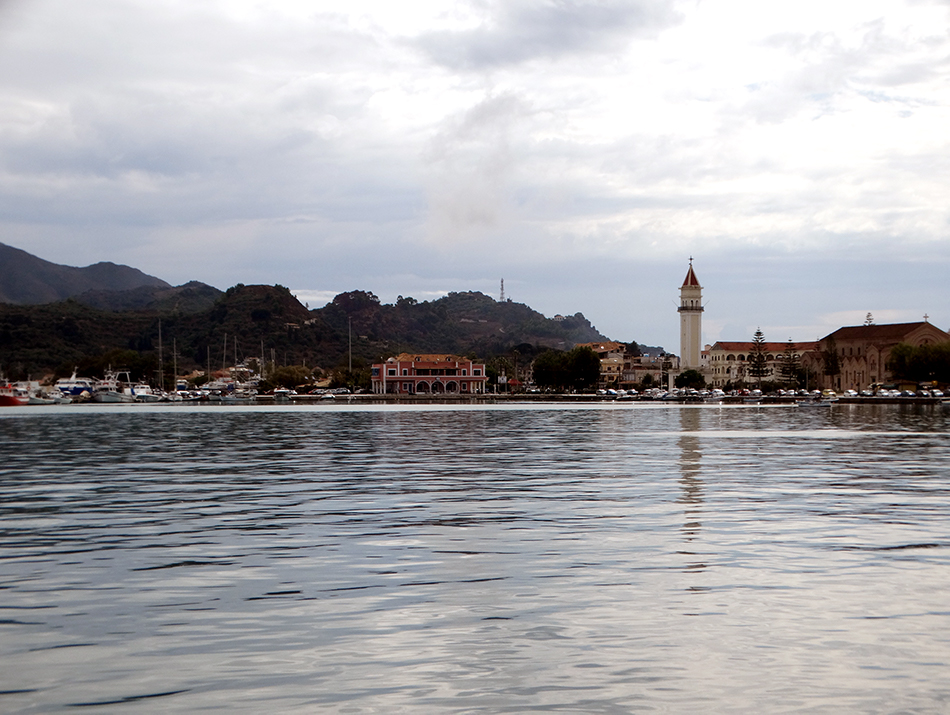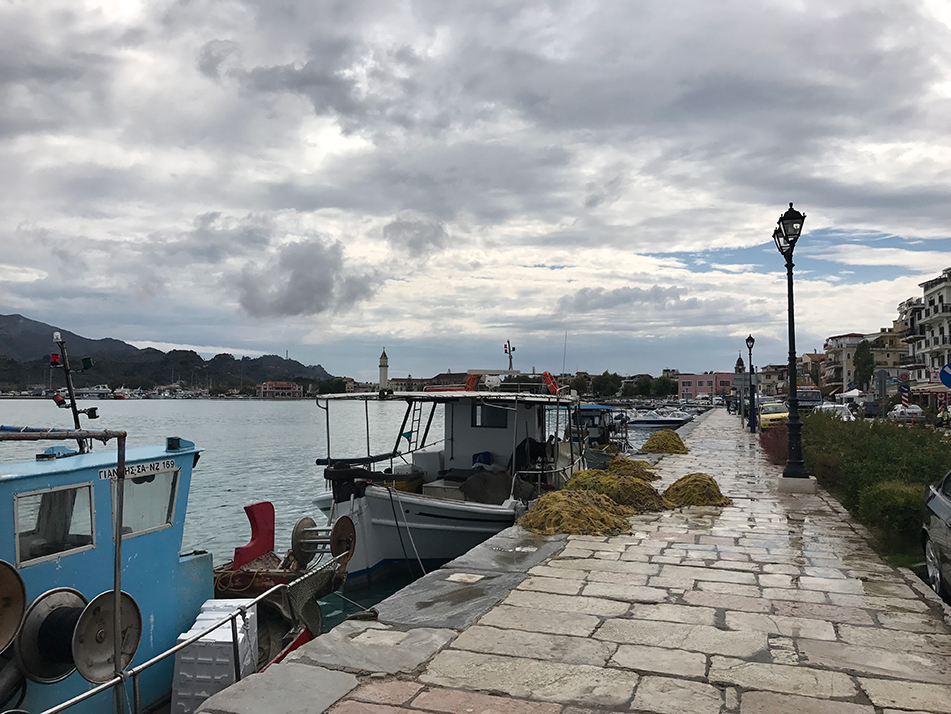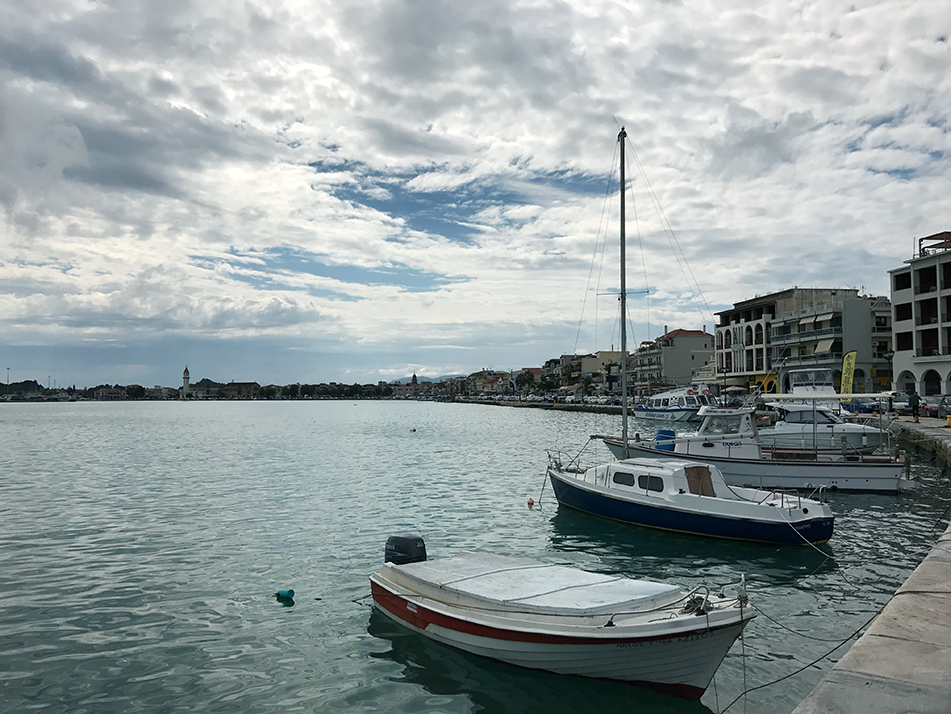 Leaving is always tinged with sadness, especially so after such a relaxing holiday. Hugs and gifts of nougat from the reception staff made it even harder to leave, some places can just make you feel like family.